Nashville Songwriter Rick Tiger with Kerry Underhill/Scott McCrae and Wade Hallihan
Event Navigation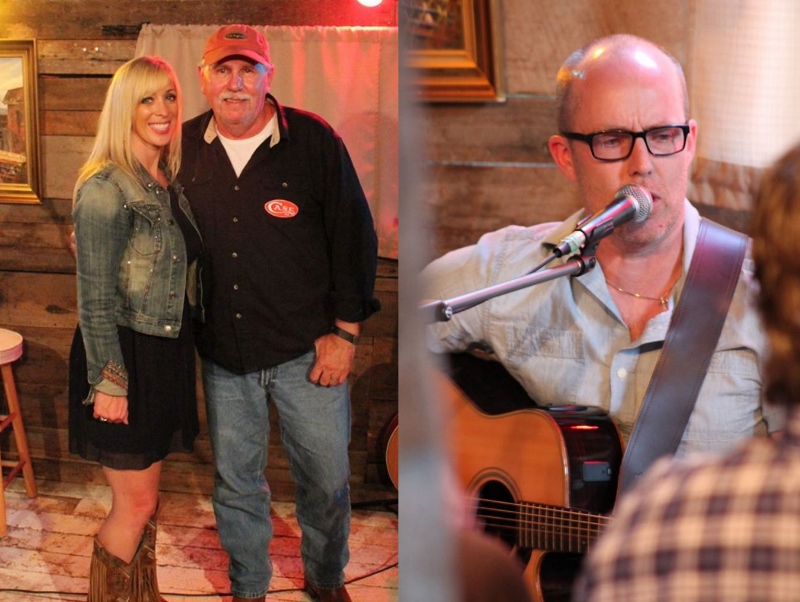 Saturday, June 10th
Nine Pine Esso, Blackville
Tickets $10, on sale now at
Nine Pine (Blackville)
Extreme Fitness (Renous)
Please bring a non perishable food item to support the Greater Blackville Resource Centre and enter your name for a chance to win!
Proudly presented by : Extreme Fitness, 99.3 the River and Nine Pine Esso
---
Don't miss this exciting evening of story and song featuring Nashville singer/songwriter RICK TIGER on his 2017 "Coffee and Conversation" Tour.

After a successful visit to Miramichi at Whalen's' Barn last summer, we are very pleased to have Rick return to our region to share his gift of song and his stories from Music City USA.

Guest opening acts will be Rock n Roll Cowgirl (featuring Barnettville's very own KERRY UNDERHILL and her guitarist SCOTT MCRAE) and Blackville's prodigal son of story and song, WADE HALLIHAN

PLEASE BRING A NON PERISHABLE FOOD ITEM TO SUPPORT THE GREATER BLACKVILLE RESOURCE CENTER, enter your name for a chance to WIN!

Tickets for this AMAZING evening will be on sale for $10 

MARK YOU CALENDARS AND COME OUT FOR AN UNFORGETTABLE NIGHT OF MUSIC, Proudly presented by : Extreme Fitness, 99.3 the River and Nine Pine Esso