Acadian Day
Event Navigation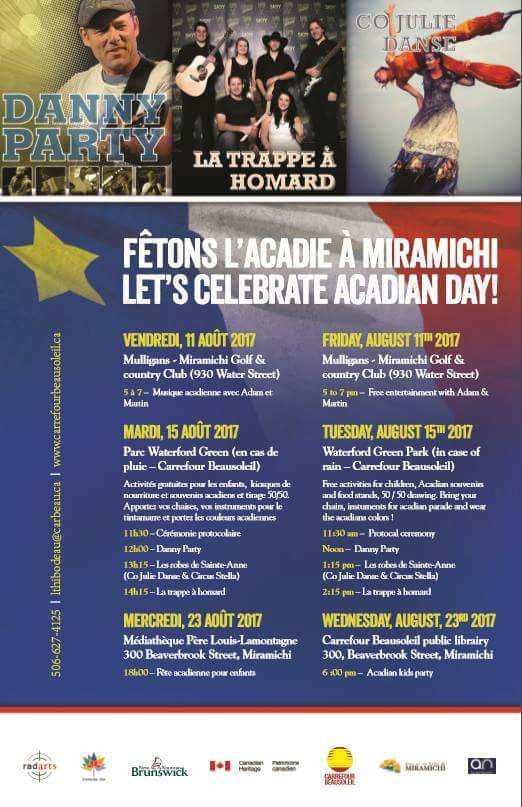 Acadians have been celebrating their culture for over 20 years in Miramichi. The festivities of Acadian day are organized each year thanks to the Carrefour Communautaire Beausoleil. They proudly wear their colors and fly their flag of red, white, blue and yellow star, a powerful symbol of their identity and celebrate together the richness of a heritage full of courage and resilience.
On August 15 of each year, the Acadians remember their roots and celebrate their national holiday, beginning with the hymn and anthem; Ave Maris Stella, the hoisting of the Acadian flag, followed by a Tintamarre (a parade with color and anything musical one finds around the house). Once everyone returns from the Tintamarre, Traditional Acadian and Francophone music for people of all ages begins. There is always a kids' corner, entertainment for young and old, vendor's kiosks of Acadian dishes and memorabilia which are available throughout the event. This event is complimentary and family friendly.
"We invite you to discover our traditions, our music, our cuisine and our accents".