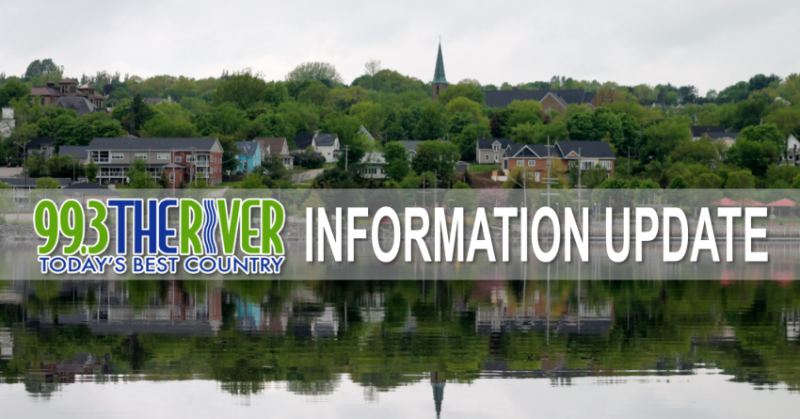 99.3 The River News—-March 16th, 2021
ALL STORIES FROM MBS NEWROOM
—-
PARK SURVEY  
Parks Canada is asking for the public's input on its plan for Kouchibouguac National Park.
The crown agency is looking for online survey submissions that will help guide the future of the park. A draft summary has already been developed which outlines proposals for the future management of the park. The survey can be found on the Parks Canada site online.
—-
COVID UPD –
just one new case of covid-19 was reported in New Brunswick yesterday.
Public Health says the lone case is travel-related and involves an individual in their fifties in the Edmundston region.
The number of active cases in the province has now fallen to 36 with one person currently is hospital.
—-
MAYOR ON OUTBREAK
Mayor Adam Lordon is praising the way Miramichiers stepped up to contain the recent outbreak of COVID-19.
Yesterday marked another day with no new cases in the Miramichi region, although 16 cases remain active and recovering.
Mayor Lordon tells the Leader when cases were on the rise, Miramichiers stepped up in a big way to contain it with thousands of people getting tested. He says the region's success in containing the spread, which hit mainly two schools, proves the effectivness of public health measures….and that individual actions can make a difference.
—-
ACADIAN PENINSULA LABOUR SHORTAGE      
The Acadian Peninsula is facing a labour shortage and is looking to newcomers for help.
The rural region is facing an aging and shrinking population, leaving communities like Shippagan with a labour shortage. New Brunswick's increase in people over 65, paired with declining birth rates and outward migration are the main causes of the shortages.
The University of Moncton's Shippagan campus has 160 international students from 14 countries in attendance this year. International students currently account for about a third of newcomers to the region, with some business in the area reporting as much as 80% of their staff come from abroad, but there's fear the decline in population could result in cuts to services.
—-
JAIL DRUG SMUGGLING   
Over $10K worth of drugs has been seized at a New Brunswick Jail.
Correctional officers at the Dorchester Penitentiary intercepted an inmate who was trying to smuggle contraband into the institution.
Global News Reports officers seized contraband, including cannabis concentrate.
The CSC said it uses ion scanners and drug-detector dogs to search buildings, personal property, inmates and visitors to prevent drugs from entering the facility.
—-
RCMP OBSTRUCTION CASE     
The case against 3 Moncton RCMP officers accused of obstruction of justice has been adjourned until next month.
Corporal Mathieu Potvin and constables Eric Pichette and Graham Bourque are carged with destroying evidence in a criminal case, which allegedly occurred in May 2019….but RCMP has not said yet what the case involved.
All three were to make their first court appearances yesterday after being charged i the middle of December…but only their lawyers were present. The judge adjourned the case until April 19th for election and plea.
—-
CARBON TAX FAIL
Ottawa's carbon tax is expected to cost 2,250 jobs in New Brunswick.
Prime Minister Justin Trudeau announced an increase to the current price of carbon from $30 per tonne to $170 by 2030.
A study by the Fraser Institutes says an increased cost in living will reduce real wages and cause the labour supply to shrink.
It also says firms will have lower revenues and will reduce their demand for labour and capital.
According to Brunswick News the report states the carbon change will cause more reductions in the rest of the tax base that will offset revenues available for households
It's expected that across Canada more than 200,000 jobs will be lost.