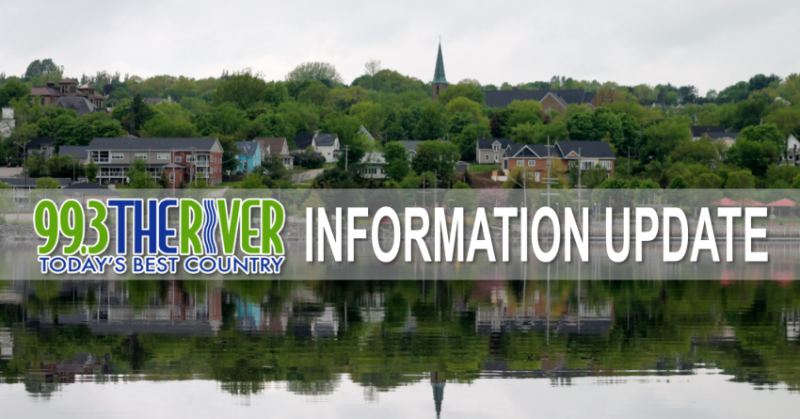 99.3 The River News—-March 12, 2021
ALL STORIES FROM MBS NEWSROOM
—-
PRISON DEATH SUIT   
Family of a 27-year-old man killed at the Atlantic Institution in Renous in 2019 is suing the federal government for his death. Brunswick News reports the suit filed by teh family and estate of Calvin Clifford Kenny claims Correctional Service of Canada was negligent in Kenny's death and asks for unspecified damages. KEnny, who was from NEwfoundland, was serving time for manslaughter and otehr chrgaes when he was found injured in his cell in Renouse ON February 18, 2019. He later died.
24-year-old Brandon Blake Colford in Blackville, who was already serving time for the 2016 murder of Micheal Mark Ryan in Miramichi, was later charged with second degree murder in Kenney's death.
The family says the civic suit was filled to meet requried deadlines – and say they still know next to nothing about what happened to Keeny – or the cirumstances surrounding his death – as the preliminary hearing in the criminal case agaisnt Colford has been repeatedly delayed. That hearing is now schudled to take place in June.
—-
OPPOSITION TO CAR DEALERSHIP         
Miramichi City Council heard staff read some letters yesterday from residents living near a proposed car dealership.
The residents say the proposed rezoning leaves many unanswered questions about what will happen with the 23 lots and closure of a street off Charles Fish Crescent. Letters were read into the record at a public meeting yesterday, according to the Leader, about the request which would allow for possible expansion of a car dealership.
At least one resident said he wasn't opposed to the rezoning…just wanted more answers from the city about the street closure. Others though are opposed to the rezoning saying they were surprised by a lack of an environmental report on the proposal.
Council will make a final decision next week.
—-
PHARMACY VACCINES       
Pharmacists in the province will begin inoculating people starting wednesday.
Bookings for those 85 years of age and older are now being taken.
The vaccines being used are mainly the Moderna brand while Pfiser will be available mainly in pharmacies in the Moncton areawhich has the cold storage equipment neccessary. They will be administered on a first come-first served basis.
Pharmacist are expected to be busy but remain eagar and optimistic about getting things underway, according to Brunswick News. The pharmacists won't be accepting walk-ins looking for a shot…you'll have to make an apppointment.
—-
COVID NUMBERS 
New Brunswick reported two new cases of COVID yesterday…both in the Moncton region and both are still under investigation.
Two other people have recovered so the number of active cases remains at 34 with three people in hospital, two inintensive care.
The Miramichi zone has the most active cases with 16. There's 1 in the Bathurst zone.
—-
CARBON TAX SPENDING 
MLAs are criticizing how the Higgs Government is handling the carbon tax….saying they're going about it all wrong.
The Green Party's Megan Mitton tells CBC much of the carbon tax revenue is going to projects that will have little to no impact on carbon emissions and that $10 million in the provincial climate fund isn't being spent at all this year.
Most of the money is being used to make up lost revenue from the province's reduction of the gasoline excise tax. The carbon tax injected $36 million into the climate fund, but only $25.9 million ended up being spent.
On Wednesday, the government released the list of 96 projects receiving money from the climate fund this year, not all involve mitigation of the impacts of climate change, and some were already existing in other departmental budgets.
—-
BACK TO THE CLASSROOM     
High school students could soon be attending class full time this school year.
Education Minister Dominic Cardy tells Brunswick News – that if students and staff are getting vaccinated then there's no reason why they shouldn't be able to get back into class rooms.
This comes after increasing concerns about the current rotational attendance plan where students alternate between in person and online learning. That model has seen an increase in absences and has impacted youth mental health immensely…having students back in class rooms is an effective way to combat both of those.
—-
PAN ANNIVERSARY  
Today mark the first anniversary of the official declaration of  "global pandemic". On March 11th, 2020 the World Health Organization issued the pandemic declaration, altering life around the world.  Prime Minister Justin Trudeau already declared today a national day of observance to commemorate those who've died from the virus – Flags on provincial buildings in New Brunswick were lowered to half mast today.
Over 2.6 million people have died from Covid-19 since the outset of the pandemic, including more than 23-thousand-canadians.
Meanwhile,  There were two new cases of Covid-19 reported in New Brunswick today. Both are in the Moncton health zone with source of the infections
still under investigation.   Public Health says their are currently  34 active cases in the province with three people are currently hospitalized – including two patients in intensive care.
—-
ACCUSED CAMPBELLTON DOCTOR
The case against a former Campbellton Doctro accused of breaching the Emergecny Measures act will return to court on March 24. THe Tibune reports that's when the court will consider Dr. Jean Robert Ngola's request for a billingual trial to be conducted in both official languages. Ngola is charged with failing to self-isolate after driving to Quebec to pick up his daughter last spring. He was later outed on social media as the Doctor who was being publically blamed by Premier Blaine Higgs for an outbreak of Covid-19. Ngola is still scheduled to go to trial on the charge in June.