Rotary Club of Chatham Cuts Ribbon on Accessible Park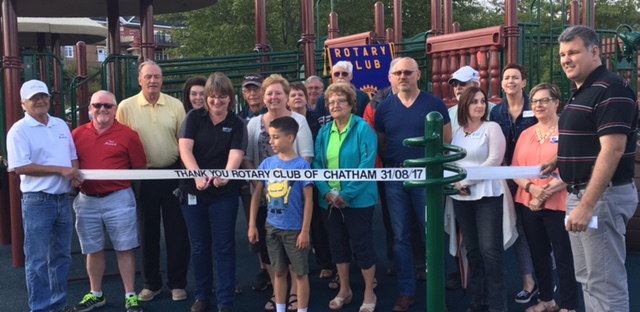 Thursday evening, the Rotary Club of Chatham was proud to cut the ribbon on the brand new accessible park installed at Ritchie Wharf.
In a press release, the Rotary club thanked Deputy Mayor Brian King and Councillors Tony Walsh and Billy Fleiger for coming out and supporting the Chatham Rotary club.  At the ribbon cutting, Rotary Club president, Chris Kidney, gave an inspiring speech.
The park was designed to welcome all children and their family members with or without disabilities.