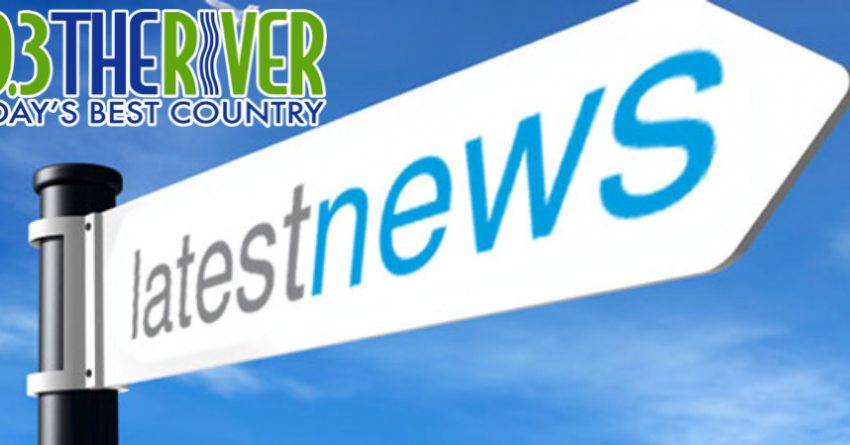 APRIL 15TH 99.3 THE RIVER NEWS
STORMY WEATHER
There's more stormy weather today with a rainfall warning for the Miramichi.
Environment Canada says it started as snow and there could be a long period of freezing rain as it changes to rain. Anywhere from 15mm to 30mm through the day until tonight when it changes back to snow.
Localized flooding in low-lying areas is possible.
STABBING CARAQUET UPDATE
A 49-year-old man has now been charged with attempted murder following a stabbing earlier this week in Bas-Caraquet.
RCMP say they responded to a complaint of a woman being assaulted inside a residence on Rue Saint Paul shortly before 730 pm on Wednesday night.
When officers arrived they found a 45-year-old woman suffering from stab wounds.
She was taken to hospital with serious injuries.
David Chaisson was located outside the residence and arrested.
He too was taken to hospital with minor injuries.
Chaisson has now officially been charged with attempted murder and ordered to undergo a 5-day psychiatric assessment.
He'll return to court on April 24th
CAR CHASE ARREST         
A Moncton man is facing charges after a chase involving Miramichi police.
Officers tried to pull a car over early yesterday morning on Water Street…but the car took off with police in pursuit headed south down Route 11. A check of the plates showed it had been stolen in Moncton.  The car was finally stopped on Route 11 when Richibucto RCMP laid down a spike belt.
A 20 year old Moncton man will be in court this morning on a number of charges.
—-
POWER STATION FATALITY         
A 41-year-old man was killed in an accident at a power substation in Bathurst on the weekend.
Police say they were called to the substation following a power outage early yesterday and found a man who was unresponsive. He was taken to hospital where he was pro0nounced dead.
The Mounties aren't saying anything about what happened…but NB Power issued a release warning of the dangers of stealing copper wire from sub-stations.
—-
WORKSAFE NB         
WorkSafe NB is investigating an accident friday where a man fell from the roof of a school in Bathurst and was later pronounced dead.
School officials will have counsellors at the elementary school today for students and staff.
No name has been released just that the man was 58 and working on the roof when he fell.