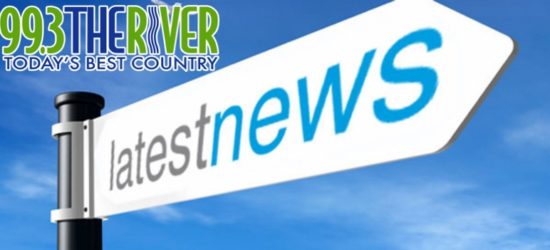 AUG 14TH 99.3 THE RIVER NEWS
PHONEY MONEY
Miramichi Police are warning local businesses after receiving reports of
three fake Canadian 100-bills being passed at different locations in the city
on Monday.
Police are encouraging businesses to be on the look out for counterfeit
currency, especially for larger bill denominations.
They're advising merchants to closely examine bills and become familiar with
security features, that are mostly contained in the holograms on Canadian
currency.
—-
NEEDLE BOXES
Safe disposal boxes for used needles will soon be going up in public places
around Miramichi.
The project to improve public safety is a partnership between Horizon Health,
Aids New Brunswick and the City of Miramchi.
The executive director of AIDS New Brunswick, Matt Smith, says not having
proper disposal boxes can cause needles to be discarded in public places.
The disposal boxes are being placed in strategic locations that were
determined by using data provided by the Miramichi Police.
Those locations include the alley entrance behind the Scott Bowes building on
Loggie Drive; beside the Medicine Shoppe on Call Street; the corner of Edward
and Petrie Streets, the Chatham Head entrance to the Morrissey Bridge; and
the corner of Hill and Wellington Streets, behind the bus shelter.
—-
NB BODY ID
Police say human remains discovered in Noonan over the weekend have been
identified as those of a missing 19-year-old man from Fredericton.
RCMP say Corey Daniel Sisson was the victim of a homicide but say they
believe it was an isolated incident and there's no risk to the general
public.
Sisson had been reported missing to police on July 30th.
His remains were discovered in a wooded area off Route 10, just east of
Fredericton, on Saturday.
—-
NB  MAINE DRUGS
The State of Maine is looking to enter into an agreement with New Brunswick
to buy cheaper prescription drugs from the province.
Maine Senate President Troy Jackson tells Brunswick News the state
desperately needs to lessen the burden on its residents by finding cheaper
prescriptions medications.
Price desparities between the two Countries is large… for instance a five
day supply of insulin in Canada costs roughly 32-dollars-american, compared
to 325-dollars in the states.
Jackson feels it could be beneficial to both regions by also lowering
wholesale costs to New Brunswick.
The Higgs government says they have not been in talks with Maine and their
primary concern is protecting the provinces drug supply.
—-
SHIPS FINED
Two ships belonging to the Canadian Coast Guard are among those fined by
Transport Canada for violating speed restrictions meant to protect endangered
right whales.
Transport Canada say six ships in all were fined for not obeying speed
restrictions in the Gulf of St Lawerence.
The Coast Guards Cape Edensaw was fined 6-thousand dollars while the coast
guard ship Cap'D'spoir has been fined 12-thousand-dollars.
8 endangered right whales have been found dead in the gulf so far this year.