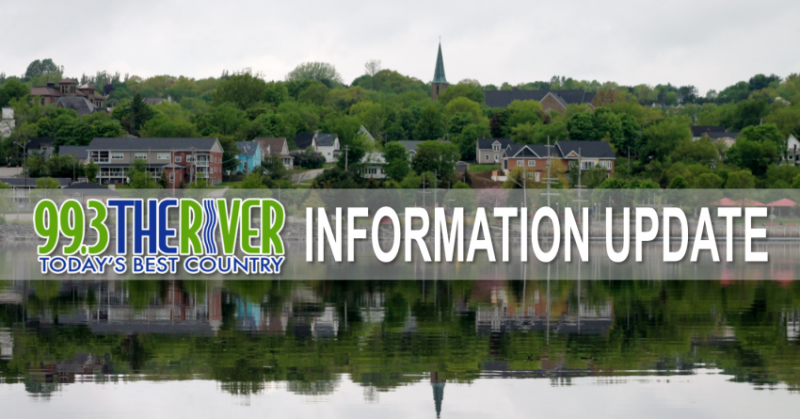 99.3 The River News – Sept 4, 2020
(ALL STORIES FROM MBS NEWSROOM)
DRUG BUST DESTRUCTION
Two families on the Acadian Peninsula say drug raids by RCMP Monday on their
property has left their home destroyed and families traumatized.
Jackie Arseneault tells CBC police burst through the door at their home near
Paquetville pointing guns at their teenage children, alleging officers made
her 14-year-old daughter get out of the shower naked. Arseneault says she
heard explosions of tear gas canisters at her brother's nearby house and
children crying. She says police used excessive force in executing a warrant
and injured her 19-year-old nephew.
A release from RCMP say they executed the warrant with a heavy police
presence due to the nature of the investigation arresting three people when
drugs and money were recovered.
—-
POWER OUTAGE
NB Power is blaming a fallen tree for knocking out power to nearly 3,900
customers in and around Miramichi yesterday morning.
Parts of the city and surrounding areas lost power shortly after 8am. Crews
removed the trees and strung the power lines back up around mid-afternoon.
—-
BATHURST MAYOR QUITS
Paolo Fongemie will is stepping down as Mayor of Bathurst. Fongemie, who was
elected in 2016, has announced he's taking on a new role as VP of
Administrative Services with CCNB.
Fongemie had been serving as the director of the College's Bathurst campus
but says his new role will make it impossible for him to meet the demands as
Mayor. He says he will stay on as Mayor through the fall until the city has
completed its 2021 budget process.
—-
LEADERS DEBATE
It got heated at times last night as opposition parties honed in on PC Leader
Blaine Higgs during the elections first televised debate.
All six party leaders were on hand with a lot of talk centered around Liberal
Leader Kevin Vickers attacking at every turn.
Vickers opened the debate saying under Higgs the economy has been ignored,
people have been divided and the environment put as risk.
Higgs stuck to party lines while also saying he's lived in New Brunswick his
whole life and is committed to the province… a nod to Vickers work in
Ottawa and overseas.
Green Leader David Coon was brought to task for abstaining on the vaccination
bill with People's Alliance Leader Kris Austin being blamed for dividing the
provinces official languages.
NDP Leader Mackenzie Thomason and Gerald Bourque, the leader of the KISS
stressed the need for ordinary people as representatives.
—-
FLIGHT EXPOSURES
There were no new cases of COVID-19 reported in the province yesterday, but
Public health did release a couple of possible possible flight exposures.
Officials say passengers on Air Canada flight 0992 from Mexico City to
Toronto and then Air Canada flight 89-18 from Toronto to Moncton on August
22nd should self-monitor for symptoms.
If you start to develop symptoms you must self-isolate and call 811 for
further instructions.
New Brunswick currently has four active cases.
Nationally we surpassed 130-thousand cases yesterday with over 5,9-hundred
considered active.
—-
SCHOOL BUDGET BAD
Education officials say an additional 18.4-million-dollars was added to the
school budget due to COVID-19.
A statement by the department says the money represents an increase in
custodians for cleaning protocols, PPE, and new infrastructure.
At the final briefing yesterday before school starts Deputy Education
Minister George Daley said some operational plans are still being sorted out,
but most are now listed on each school's website.
Daley said the big thing still being worked on with individual students is
who will go alternating days to free up space. He feels it will take a couple
of weeks of classes to work out the kinks.
—-
CHILD PORN SENTENCE
RCMP are advising a 38-year-old man from Oromocto has been given two-years in
prison on child pornography charges.
Police say an investigation that started in February of 2019 into the actions
of Matthieu Gagnon resulted in the execution of a search warrant of his home
and subsequent arrest in June of last year.
Gagnon was sentenced recently to two-years in prison for transmitting and
possession of child pornography.
Police say he has been added to the National Sex Offender Registry for life
and will be under strict conditions on his release including not to be near
children.
—-
MANDATORY MASKS
With many major retailers and small businesses making masks mandatory there
is a growing call for the province to follow suit.
Nova Scotia and Quebec have mandatory mask orders in place for indoor public
spaces, while New Brunswick says they must only be worn if its a rule of the
business.
Toronto based epidemiologist Dr. Colin Furness tells CBC if he had a message
for New Brunswick it would be to make the rule so they don't lose the work
done during the lockdown.
Furness says with flu and cold season coming, masks are the only thing he
knows that could really blunt a a vicious second wave.
—-
CERB ISSUES
Prime Minister Justin Trudeau acknowledges there have been delays getting
some emergency pandemic benefit cheques out the door this month.
He told a radio audience in St. John's there might be a couple little
hiccups, but have said from the beginning we'd be there for Canadians.
The Canada Emergency Response Benefit, paying up to $500 a week to people
whose jobs or hours were cut in the COVID-19 pandemic, was due to expire at
the end of August. The Liberals extended it by four weeks, however, some
people who applied for the benefit for September did not receive it yet as
expected.
—-
SPORTS
The Canucks are still alive shutting down Vegas 4-0 to tie their series. The
Flyers also forced a game seven after a 5-4 double overtime win over the
Islanders.
On the hardwood…the Raptors clipped the Celtics with a buzzer beater
104-103 and are now down two games to one in their eastern semi-final.
The Blue Jays rallied past the Red Sox 6-2 in 10 innings. The Yankees lost a
10 inning 9-7 game to the Mets.