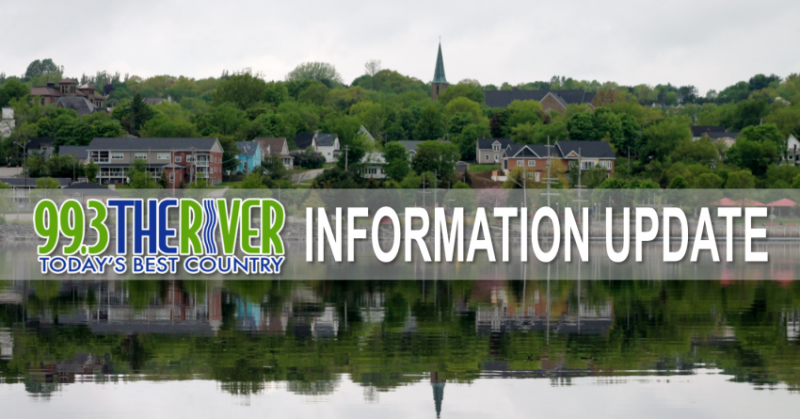 99.3 The River News – Sept 30, 2019
(FROM MBS NEWSROOM)
Pumpkin fling followup
Hundreds of people turned up at Waterford Green Saturday to watch pumpkins
being catapulted into the river.
A giant pneumatic cannon was used to shoot the gourds at a target in the
river. Then students from all over the Anglophone North School District took
over to see which group, ranging from high school students down to
kindergarten age, was the most accurate in launching their smaller apples at
a dartboard-type target.
—-
Autism walk
Dozens of family marched in downtown Chatham Saturday in the annual Autism
Walk and Family Fun Day which was held in conjunction with the pumpkin fling.
A large group of children, parents, volunteers and community leaders carried
their messages to increase awareness of autism services and raise money to
improve the lives of those who have been diagnosed with Autism Spectrum
Disorder
—-
Police Report
Miramichi Police Force were busy last week responding to 277 calls for police
assistance or services.
Besides the usual array of drunk driving offences and court order breachers,
there were a couple of separate domestic assaults. So far a 57 year old man
has been charged in one. The other was between a 35 year old man and 31 year
old woman. No word yet on charges in that one.
And then there was the report of a man on Hill Street who stole a wheelbarrow
and made a clean getaway.
—-
DOC BILLING
New Brunswick is moving to eliminate the physician billing number system.
Health Minister Hugh J. Flemming announced the change during the New
Brunswick Medical Society's annual general meeting in Moncton this weekend.
Flemming says the system no longer works because it restricts the number of
doctors practicing and physician mobility, while impeding recruitment.
It will be phased out for both general practitioners and specialists over the
next few months, with the process completed by December 15th.
—-
Higgs on renewable energy
The Premier says his government is moving toward a greener and cleaner
economy but Blaine Higgs says there must also be economic stability to back
it up.
After watching the big climate strikes friday, Higgs was talking to CBC about
renwewable energy. He said battery technology and storage capabilities aren't
good enough yet…when they are, then renewables like solar and wind become
real. Higgs said the climate strikes put climate change into perspective, but
the government must abide by a feasible timeline to make change. He says
without the proper technology, the elimination of fossil fuels would lead to
an unstable economy.
—-
Fredericton-Shootings
Jury selection begins today at a hockey rink in Fredericton to determine if
Matthew Raymond is fit to stand trial.
Raymond is charged with four counts of first degree murder in the shootings
in August last year that killed police officers Sara Burns and Robb Costello
and civilians Donnie Robichaud and Bobbie Lee Wright.
A judge ruled earlier this month that the threshold to question Raymond's
fitness had been met…and a jury will decide if he is fit to stand trial.
The arena is being used to accommodate the large number of prospective jurors.
—-
ELECTION 19
The focus on Day 19 of the federal election campaign was the release of the
Liberal platform that contained new taxes on large corporations and lots of
new spending.
Leader Justin Trudeau says Conservative Leader Andrew Scheer would change the
tax system to benefit the wealthy, rather than the average Canadian.
Conservative Leader Andrew Scheer wasn't campaigning Sunday, but his finance
critic was quick to denounce the platform saying Canadians know money doesn't
grow in trees.
NDP Leader Jagmeet Singh says you have to beware of Liberal promises with
Green's Elizabeth May avoiding critiquing the Liberals instead unveiling her
robot tax to protect workers from automation.
—-
SPORTS
In the Maritime Hockey League…the Timberwolves beat the Rapids 4-3 in Grand
Falls.
NHL exhibition season is wrapping up with the Jets beating the Wild 4-3 in
overtime yesterday. Regular season opens wednesday.
On the diamonds…the Blue Jays ended their season with an 8-3 win over the
Rays. Red Sox downed the Orioles 5-4. Yankees lost 6-1 to Texas. Playoffs
get underway tomorrow with the national league wild card game between the
Brewers and Nationals. The American league wildcard game is wednesday between
the Rays and A's.
On the gridiron…The Patriots beat the Bills 16-10.