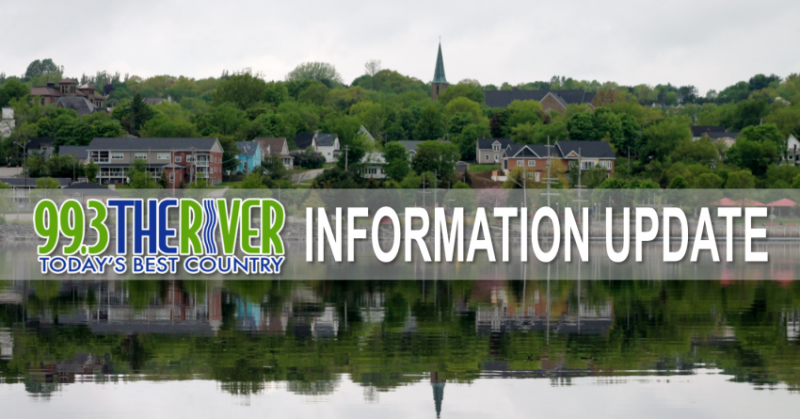 99.3 The River News—-Sept 16th, 2020
ALL STORIES FROM MBS NEWSROOM
—-
CRASH VICTIMS  
The three teens killed in last weekend's horrific crash in Blackville will be laid to rest this week.
Obituaries show the funeral service for 17-year-old Ty Croft will be held at the St. Andrew's United Church Hall Thursday at 2pm. The service for 17-year-old Devine Jardine will be held at the Pentecostals of Gray Rapids Thursday at noon. The service for 16-year-old Kobe Curtis will held at the Gray Rapids United Pentecostal Church friday, at 2 p.m.
Jardine and Curtis were grade 12 students at the Blackville school while Croft had graduated in the spring.
—-
 BIKE TRAILS          GG/LEADER (TUE 4PM)
A local cycling group has launched a petition calling on all three levels of government to support a system of paved trails in the Miramici area.
Miramichi Cyclists for Healthy Living is also calling on supporters to contact local politicians to push for the multi-use accessible trail system that would link Chatham, Newscastle and other areas. Mayor Adam Lordon tells the Leader the group's vision aligns with the city's goals. He says the city did have a trail plan but it's gotten little attention in recent years.  Lordon says he's connected the group with city staff as they look to update the trail plan and incorporate their ideas.
—-
DOYLE SENTENCING  
Former Capital FM Fredericton radio host Trevor Doyle has asked for another delay in his sentencing on sex charges.
Doyle who has been in custody in Puerto Rico since April of 2019 plead guilty in February to travel with the intent to engage in illicit sexual conduct with a 14-year-old girl.
According to CBC Doyle has asked for a postponement of sentencing so he can appear in person, not via video or telephone.
A plea deal was worked out for the admission of guilt, but Doyle is still facing up to seven-years in prison.
—-
FLIGHT EXPOSURE   
Public health officials are warning that passengers on an Air Canada flight from Toronto to Moncton earlier this month may have been exposed to COVID-19.
They say an international traveller who may have been infectious was aboard A-C flight 8910 on September 3rd.
Passengers on the flight are asked to self-monitor for 14 days after the flight and self-isolate and contact health officials if symptoms develop.
New Brunswick is reporting no new cases of COVID-19 with three cases still considered active.
Ontario and Quebec continue to deal with a surge in cases bringing National numbers to more than 77-hundred active cases out of close to 139-thousand.
—-
 FUNNY MONEY  
RCMP are warning business owners after several incidents of counterfeit $100 US bills being circulated in the province.
One of the incidents happened at a gas station in Oromocto and mounties have released an image on social media of the suspect to help identify.
Police say the bills being passed around appear to all have the same serial number ending in 078L.
Business owners are encouraged to examine and veryify any currency given to them and report suspicious bills to their local detachment.