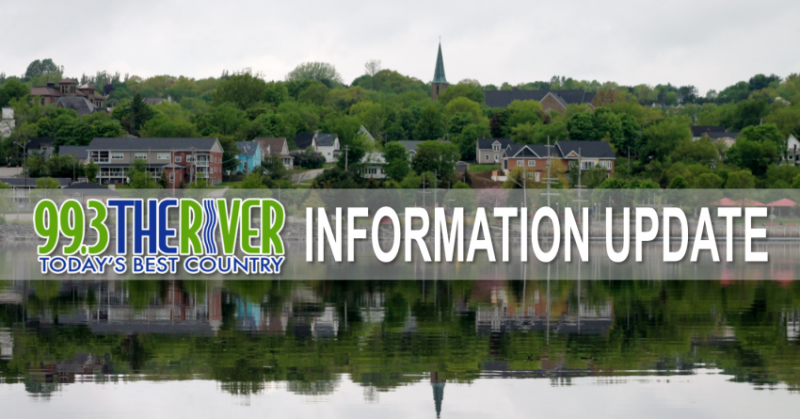 99.3 The River News Sept 14th, 2020
ALL STORIES FROM MBS NEWSROOM
—-
TEENAGE ACCIDENT   
Tragedy on the roads this weekend.
Three teenage boys are dead after their car slammed into a concrete retaining wall in Blackville, (south of Renous) early yesterday morning.
Mounties say all three occupants…one 16, the other two 17 all locals…were ejected from the vehicle and died at the scene around 2:30am. RCMP believe the accident occurred when their car crossed the median while travelling north, left the road and hit a retaining wall.
The principal at Blackville School says two of the boys were in Grade 12 and the other graduated in June.
—-
TRAFFICKER SENTENCE               
RCMP say a man charged in connection with a large drug investigation in Northern New Brunswick has been setenced to 12-years in prison.
47-year-old Danny Smith of Allardville was recently sentenced for charges including trafficking cocaine and laundering proceeds of crime.
The large scale investigation started in 2016 and involved trafficking in Restigouche, Madawaska, Victoria, and on the Acadian Peninsula.
Over the course of the investigation police seized 900-thousand-dollars in cash and 5.5-kilograms of cocaine that Mounties say is linked to the Hells Angels in Quebec.
—-
ELECTION DAY       
Its election day in New Brunswick as we head to the polls in the first provincial election since the start of the COVID-19 pandemic.
Much of the low-key campaign was conducted on social media and televised debates.
Thanks to health and hygiene rules, there were no handshakes, no kissing of babies, no rallies and no community barbecues.
Polls are open from 10:00am to 8:00pm….and because of the increased use of mail-in ballots vote counting is expected to take longer than usual with results possibly not in until after midnight.
—-
FIRES COMBINED 
Three people were displaced in two seperate fires in the St. Stephen's area over the weekend.
The first took place Friday around 11pm in Moores Mill in a unit of a house that had several apartments on Valley Road… a man was displaced and is being assisted by the Red Cross.
The second fire about 12-hours later destroyed a two-storey home and damaged an adjacent residence on Murchie Avenue in St Stephen.
A man and his adult granddaughter are being assisted by Red Cross pending insurance. No one was injured in either fire and causes are being investigated.
—-
COVID UPDATE 
Good news in the Atlantic bubble this weekend when it comes to no new cases of COVID-19.
The number of active cases continue to decline as well with New Brunswick reporting only two… one in the Moncton area and the other from Edmundston that is in Quebec for recovery.
Nova Scotia is down to one active case, Newfoundland at two, and PEI with eight.
Across Canada we added nearly 18-hundred cases over the weekend surpassing 136-thousand with over 7-thousand currently active.
—-
BODY FOUND
RCMP continue to investigate the discovery of a body in a rural area north of Havelock.
The Mounties were called to the house on Carr Road around 5:00 saturday afternoon and found the body of a 34-year-old man. An autopsy is being performed to determine the cause of death.
—-
CHRETIEN WIFE
The wife of former prime minister Jean Chretien has died.
Aline Chretien was 84 and died at home near Shawinigan, Quebec yesterday.
A spokesman for the Chretien family says she died surrounded by family.
Long-time Jean Chretien aide Eddie Goldenberg says the former P-M would be the first to say that without her he never would have been prime minister.  Chretien called her his "rock of Gibraltar.'