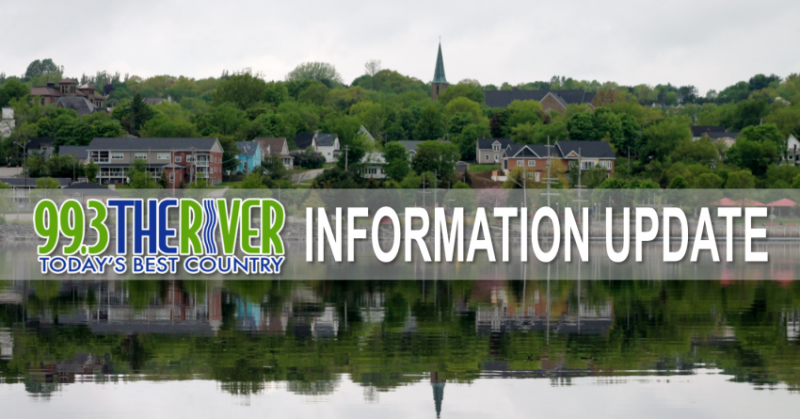 99.3 The River News – Oct. 9, 2019
(FROM MBS NEWSROOM)
POLICE REPORT
A busy week for Miramichi police with several arrests on warrants and motor
vehicle accidents.
One incident of note took place late last week that was like something out of
a bad Halloween movie.
Officers responded to a report on Friday around 5pm of a man walking up King
George Highway carrying a chain saw with the engine running.
Police spoke with the 47-year-old strongly suggesting this behavior was
inappropriate.
—-
Mill fire suspicious
The fire that destroyed the former Miramichi Lumber Products mill Monday
night could be suspicious.
Hours before the big blaze, fire fighters answered a call about a suspicious
small fire in a barrel on the property. Someone was seen running from there.
Investigators aren't sure yet whether the second fire is suspicious. They say
it was not a re-ignition of the first fire.
—-
NEW LG
Brenda Murphy has been installed as New Brunswick's 32nd lieutenant-governor
during an official ceremony at the provincial legislature.
The formal installation ceremony follows Murphy's official swearing in on
September 8th.
In her first speech as lieutenant-governor, the long-time feminist and
social-justice advocate said effective change can happen when people work
together to build an inclusive, equitable society.
Murphy replaces former lieutenant-governor Jocelyne Roy Vienneau, who died
August 2nd after a long battle with cancer.
—-
ELECTION UPD
The subject of immigration and the border has remained mostly in the
background so far during the federal election campaign, but that may be
changing.
Conservative Leader Andrew Scheer is gathering reporters for a field trip
today, starting just a couple of kilometres from the spot in Quebec where
thousands of irregular migrants have crossed into Canada over the last two
years.
Liberal Leader Justin Trudeau has a morning campaign stop in Markham, Ontario
— northeast of Toronto.
Quebec is a battleground today for the other parties with both NDP Leader
Jagmeet Singh and Green Leader Elizabeth May in Montreal… while the PPC's
Maxime Bernier also touring the province.
—-
School killing
Four teens are now facing first-degree murder charges in connection with a
shocking attack outside a Hamilton high school Monday afternoon.
Police say 14-year-old Devan Selvey was stabbed to death in front of his
mother.
They add that the knife was recovered at the school. Investigators believe
the victim's death was pre-meditated.
—-
SPORTS
NHL action saw the Jets beat the Penguins 4-1 (with Sidney Crosby scoring his
first goal of the season). The Kings doused the Flames 4-3 in overtime.
Oilers downed the Islanders 5-2. Bruins beat Vegas 4-3.
In the baseball playoffs…Tampa Bay and Houston are going to a deciding game
five in their American League Divisional series after the Rays 4-1 win.
In pre-season basketball…The Raptors beat Houston 134-129.