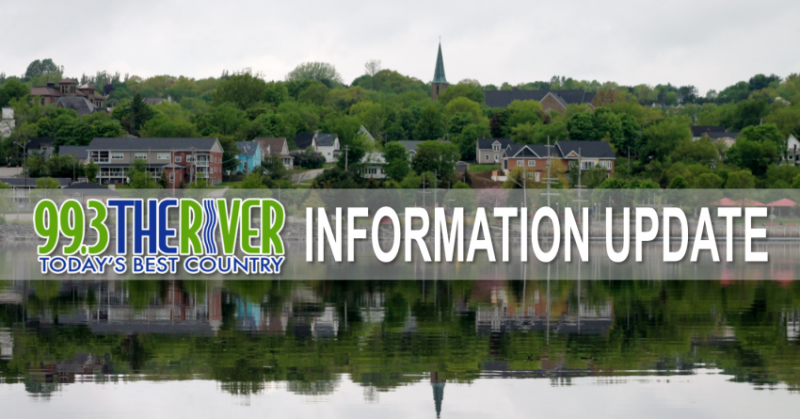 99.3 The River News—-Oct 8th, 2020
ALL STORIES FROM MBS NEWROOM
—-
GREENHOUSE CONTRACT   
Miramichi City Council has approved awarding an almost $80,000 contract to a consulting firm to look at ways the city can reduce greenhouse gas emissions and mitigate the effects of climate change. CBCL Limited will look at the city's current equipment that emits the harmful gases and set reduction targets,.
City engineering director Darren Row tells the Leader he expects the plan will include municipal operations and community-based initiatives with recommendations on building retrofits and fleet overhauls such as using hybrid vehicles.
—-
HEALTH SURVEY   
A new survey shows there has been no improvement to key areas of the patient care experience in New Brunswick hospitals over the last three years.
According to CBC the survey by the New Brunswick Health Council shows improvements are needed in areas such as transparency in public reporting and targets for patient care.
CEO Stephane Robichaud says the survey showed a drop in people saying the hospital took their safety seriously and patients saying they were completely informed during admission.
Robichaud says after a decade of monitoring its clear the Health Department, Vitalite, and Horizon need to address the lack of improvement.
—-
 OUTBREAK 
The COVID-19 outbreak at a Moncton longterm care home has grown with 17 additional cases reported yesterday.
Chief Medical Officer Dr. Jennifer Russel says there are now 19 cases linked to the outbreak with 13 being residents, 4 staff, and 2 family members of residents.
Russel say the rapid response team remains on site with all residents and staff having been tested and most residents have been isolated in single rooms.
How the virus got into the home is still under investigation with extensive contact tracing currently underway.
There were also two public exposure warnings issued for the Costco Optical Center and St. Hubert Restaurant in Moncton. People who visited those locations after October 1st are encouraged to monitor for symptoms.
—-
BORDER SCREENING
The looser restrictions on border crossings at the Nova Scotia and PEI boundaries are in effect today.
Travellers from within the Atlantic Bubble will find it simpler to cross into New Brunswick.
Active screening is being suspended if you are coming from the Island or Nova Scotia as you won't be asked to stop to show that you have registered.
However, Canadians from outside the Atlantic Bubble still need to pre-register through the government of New Brunswick website even if they have done their self-isolation in another Atlantic Province.
—-
PLASTICS BAN   
An industry group says part of the Trudeau Government's plan to ban some single-use plastic products is defamatory and harmful to the companies that produce them. They take issue with labelling such items as "toxic" to the environment.
Environment Minister Jonathan Wilkinson yesterday (Wednesday) revealed a list of six single-use plastic items that will be banned, saying they were being added to the "toxic substances list" under the Canadian Environmental Protection Act.
A spokeswoman for the Chemistry Industry Association of Canada says plastic products don't fall into the same category as mercury, asbestos and lead.
—-
COVID 
Prime Minister Justin Trudeau says his government deeply cherishes Canada's universal health system. He says it means life saving vaccines are free to Canadians — and any COVID-19 vaccine approved by Health Canada will be no different.
Trudeau made the commitment in the Commons after being questioned by N-D-P Leader Jagmeet Singh.
Singh told the Commons that Canadians are concerned about whether they will have free and timely access to a COVID-19 vaccine.
—-
DEBATE   
In a largely civil debate dominated by COVID-19, Vice-President Mike Pence defended the Trump administration's handling of the pandemic that has killed more than 210-thousand Americans.
His Democratic challenger, Kamala Harris, condemned what she called "the greatest failure of any presidential administration".  Harris also said if doctors recommended Americans take a vaccine, she would be first in line….but she wouldn't take any vaccine on Trump's recommendation.