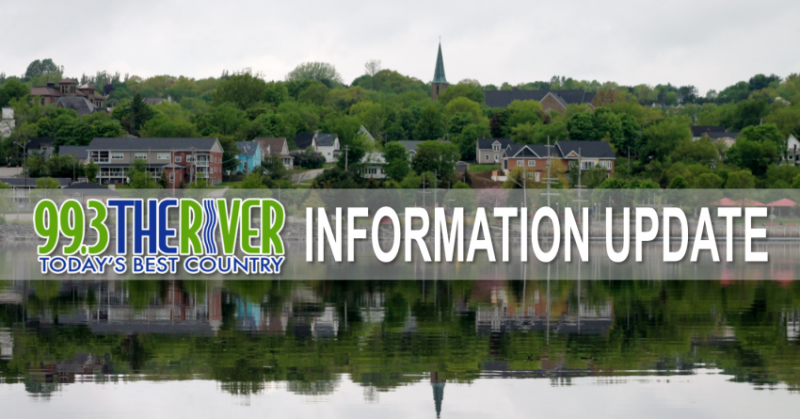 99.3 The River News – Oct. 7, 2019
(FROM MBS NEWSROOM)
Homeless Hours
A cardboard town popped up at Ritchie Wharf saturday night. It was part of
Miramichi Youth House's 12 Homeless Hours event.
Several teams built elaborate cardboard shelters that that were judged for
design and structural soundness and there was music….all to raise funds for
the youth house and awareness about the hidden homeless problem. Executive
Director Samantha Fairweather told the Leader they have 25 live-in residents
currently and have had a waiting list for a year. She said people spending a
chilly saturday night in a cardboard box when temperatures drop to zero gives
them a new perspective on the homeless who are often out of sight. She says a
lot of people are couch surfing and staying in different places each night.
Just because they're not very visible doesn't mean they aren't there.
—-
ATV fatality
A 61-year-old man from Saumarez has died after an all-terrain vehicle crash
southwest of Tracadie.
RCMP were called to the crash site Saturday afternoon at the former Tracadie
military range in Leech. They believe the driver lost control of the ATV on a
dirt road and hit a tree. They're still investigating.
—-
Neighbourhood watches
There's been a spike in drug-related petty in recent months in
Miramichi…and efforts are underway to organize Neighbourhood Watch groups
around the city.
Tara Ross-Robinson, who is a city councillor, tells the Leader she held an
information session this week as a concerned citizen to show people how to
create and run their own Neighbourhood Watch programs.
Many of the 50 people, who attended, signed up at the front door to
participate.
Even without a Neighbourhood Watch, Police Chief Paul Fiander encouraged
people in the crowd to call police right away if they see something that
doesn't look right and they will check it out.
—-
Missing reward
The reward has been increased for information in a missing person's case.
Natasha Daigle tells the Leader she's hoping a $10,000 reward will bring in
new information about the disappearance of her son 21 year old Brandon
Martin. He went missing May 22nd. The $10,000 is in addition to up to $2,000
from Crimestoppers.
Police have said they believe the disappearance of Martin was under
suspicious circumstances. They say some people have provided some
information, but they believe there are others who are withholding information
and they ask that they come forward.
—-
Fishing safety
WorksafeNB continues to work with the fishing industry on improving safety in
that dangerous industry. 17 people were killed in accidents on fishing
vessels last year….worst year since 2004.
WorkSafeNB is looking at changes to the Occupational Health and Safety Act,
according to CBC, to make fishing vessels officially a place of employment.
That would impose stricter safety standards on Captains.
Some of them have been reluctant. Greg Thompson, president of the Fundy North
Fishermen's Association, told CBC people there are quite safety conscious but
they do find rules a bit onerous at times and it's costly re-equipping a boat
with new safety gear.
—-
Urban deer
The Union of Municipalities of New Brunswick wants the provincial government
to do something about the exploding deer population in cities, towns and
villages.
A resolution, introduced by the town of Saint Andrews which has a severe deer
problem, says since the province is responsibly for wildlife management it
should "immediately intervene to capture, relocate and reintegrate nuisance
urban deer that are in non-huntable locations.
Nuisance deer hunts are ineffective because the deer are in densely populated
neighbourhoods.
It's not just that the deer are eating everything green in people's yards,
they are causing a lot of accidents-some with injuries. They are also a
threat because of Lyme disease, carried by deer ticks.
—-
Elxn-doctor-Activists
23 health organizations are joining with the Canadian Association of
Physicians for the Environment to call on federal political parties to take
action on climate change. Others are taking on issues such as gun violence
and poverty.
As for climate change, the environmental physicians' association says its
members have met with representatives of all the major federal parties —
except the Conservatives, which formally declined to have discussions.
—-
Elxn-debate
All six federal party leaders are in the national capital region for
tonight's English-language debate that could shake up a campaign that's seen
little movement in the polls.
Before that Liberal Leader Justin Trudeau and Conservative boss Andrew Scheer
both have events in Ottawa in the morning. The N-D-P's Jagmeet Singh and the
Greens' Elizabeth May are also preparing hoping to pull ahead of each other
for third place.
The Bloc's Yves-Francois Blanchet has little to gain or lose before a
national audience of English-speakers. But the opposite is true for Maxime
Bernier of the People's Party, who's counting on the exposure to present
himself as a populist alternative.
—-
MAYORS MEET
Atlantic region mayors met over the weekend in Campbellton.
The Tribune reports .. the growing issue of Air B and B's was front and
centre at this year's Mayors Congress.
Mayor Philip Brown of Charlottetown said his city is facing challenges due to
the proliferation of un-regulated rental services like Airbnb.
He says enforcement and administration of a regulatory bylaw would be
challenging.
Mayor Stephanie Anglehart of Campbellton said … since the city will soon be
bringing in a bylaw for a hotel levy, it could be made to apply to Airbnb
rentals as well.
The mayors all agreed more federal funding is needed to help municipalities
deal with infrastructure repairs.
—-
SPORTS 1
In the Maritime Hockey League…the Timberwolves lost 7-4 in Edmundston on Sunday.
On Friday evening, the Sunny Corner Thunder lost 8-3 to Kent Koyotes.
In Q-League action…the Islanders beat the Titans 3-1 in Bathurst.
In the NHL… Islanders downed the Jets 4-1.
In the NFL…the Pats are still perfect after handling Washington 33-7.