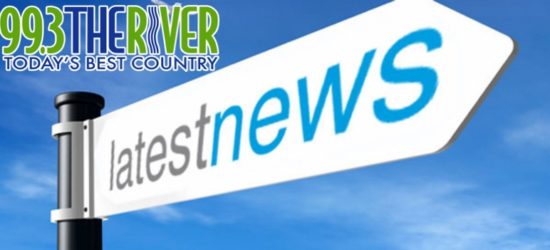 99.3 THE RIVER NEWS – OCT 4/18
(ALL NEWS STORIES PROVIDED BY MBS NEWS DEPARTMENT)
Bridge traffic
The Miramichi Bridge will be slower than usual today and tomorrow, outside of
rush hour times.
The Transportation Department is doing some cleaning which will reduce
traffic to one lane from 9:00am to 3:30pm today and tomorrow.
—-
FREE HOCKEY
Miramichi's Suicide Prevention Committee is offering to pay the complete
costs for a child to play hockey this year.
The committee is offerring to pay the $199 registration fee for a child to
take part in the Canadian Tire First Shift program. It includes, gear,
ice-time and instruction. The chosen child will be fitted for a complete set
of Bauer gear at a welcome event at the Goldenhawk Centre on October 21st.
If there's more than one family interested then a draw will be held to choose
the winner. To register your child you can call or email the Miramichi
Regional Multicultural Association – the deadline is this Friday.
—-
Sports Wall of Fame
The City of Miramichi Sports Wall of Fame is looking for nominations for next
year's inductions.
The Leader reports they are looking for nominations in the athlete, builder
and team categories. The nomination deadline is November 15th. the new
members of the Sports Wall of Fame will be inducted Feberuary 15th,
Nomination forms and guidelines are available online at
miramichiwalloffame.com or at the Beaubear Credit Union sites on Water Street
and Pleasant Street. They also can be picked up at Miramichi City Hall.
—-
Saint John – Memramcook Recount
The recounts  of votes in close ridings continue today.
One is in Memramcook-Tantramar where the Green Party's Megan Mitton defeated
the Liberal's Bernard LeBlanc by 11 votes. Another recount continues in Saint
John Harbour won by the Liberal's Gerry Low over the P-C's Barry Ogden. Once
the recount is complete Ogden and the P-Cs plan to challenge the results
claiming at least 40 voters were recorded twice.
A third recount has also been ordered in Ormocto Lincoln Fredricton where PC
Mary Wilson had 93 votes more than the Liberal John Fife, who is challenging
it on the grounds his people thought they had more support than shown on
election night.
—-
Cap Pele Town Council Warning
Cap Pele Town Council has a warning for the Liberals and Conservatives….any
alliance between them and the People's Alliance could result in court action.
Councillor Hector Doirin got a resolution passed unanimously by council
because of the People's Alliance policies on bilingualism and an end to
linguistic duality in some government services.
The alliance denies it's opposed to bilingualism
—-
SPORTS
In Q-League hockey….the Titans lost 4-1 to the Olympiques.
The Maple Leafs opened their season by edging the Canadiens 3-2 in overtime.
Canucks doused the Flames 5-2. The Stanley Cup Champion Capitals blanked the
Bruins 7-0.
The Yankees will play the Red Sox in a A-L divisional series tomorrow after
winning the wildcard game against Oakland 7-2.