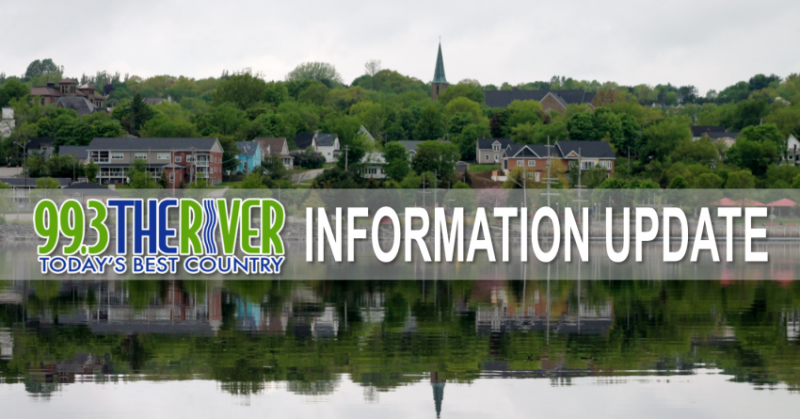 99.3 The River News – Oct 30, 2019
(FROM MBS NEWSROOM)
Multi-plex land
Miramichi city council is moving ahead with plans to buy land for a new
multi-plex.
It has authorized spending a million dollars to buy 70 acres off Douglastown
Blvd. near the Walmart. Mayor Adam Lordon told the Leader he hopes this will
reignite conversations with the provincial government for support for our
community and region.
If it goes ahead, the multiplex would replace the Lord Beaverbrook Arena, the
Golden Hawk and Lindon Recreation Centres and Miramichi Valley High School
pool. It would include an NHL-sized arena, aquatic centre, large gym and
other amenities.
—-
School budgets
The Anglophone North School District, like others in the province, is facing
an operating budget deficit because of an unexpected increase in educational
assistants, according to the Leader.
Supt. Mark Donovan told an education council meeting at Miramichi Rural
School that a previously unforeseen $91,000 deficit is now possible. He says
that $91,00 overrun is not something to be too concerned about. However, the
budget does not account for storm days or other costs that might not occur.
—-
Justice Minister apologizes
Attorney General and Justice Minister Andrea Anderson-Mason has apologized
for a letter sent to the Anglophone South district education council. It was
about transporting school children to a certain daycare centre and in it she
criticized the district education council system.
Anderson-Mason tells CBC she was told her act was seen as "political
interference", because she wrote the letter on the Attorney-General's office
letterhead. Liberal MLA Rob McKee called it abuse of office. The head of the
DEC Rob Fowler says as attorney general she doesn't have a say on how they do
things.
Anderson-Mason, MLA for Fundy-the Isles-Saint John West, issued a statement
last night apologizing and saying the letter was sent from her ministerial
office in error and all subsequent correspondence has been done through the
appropriate channels. She says her correspondence was never intended to carry
the weight of her Ministerial position.
—-
Nursing homes update
Premier Blaine Higgs may appeal yesterday's Court of Appeal ruling on nursing
home workers to the Supreme Court of Canada.
The Court of Appeal dismissed the province's appeal of earlier decisions that
the province's 4,000 workers in 46 nursing homes do have the right to strike.
However, it stayed the decision until January to give the province time to
rewrite essential services legislation.
Premier Blaine Higgs said he is disappointed with the ruling saying any
contract agreement must be fair to taxpayers and nursing home workers and the
government may appeal this to the top court in the country.
—-
STRATEGIC VOTING
Strategic voting apparently played a big roll in last week's federal Liberal
minority win.
Numbers in the latest Leger poll suggest Justin Trudeau's late efforts to
warn progressive voters against voting for any one else would lead to a
Conservative government were taken to heart.
While 35 per cent of respondents — overall — said they voted strategically,
43 per cent of that number voted Liberal.
Leger executive vice-president Christian Bourque says the election's outcome
suggests the Grits messaging worked better than the Tory's pitch against a
Liberal-N-D-P coalition.
—-
BRITISH ELECTION
British lawmakers have agreed to hold a national election on December 12th
that could break the country's political impasse over Brexit.
The opposition Labour Party voted in favour of the early election.
This came about because the European Union has granted Britain a three-month
extension, which removes the threat of a no-deal exit.
Prime Minister Boris Johnson is hoping for a majority government to help push
Britain out of the E-U
—-
SPORTS
The World Series is going to game seven after the Nationals beat the Astros
7-2 in game six of a series where the visiting team has won all the games.
In the NHL…Capitals beat the Leafs 4-3 in overtime. The Jets lost 7-4 in
Anaheim. Detroit downed Edmonton 3-1. Flames lost a 2-1 decision to the
Hurricanes.