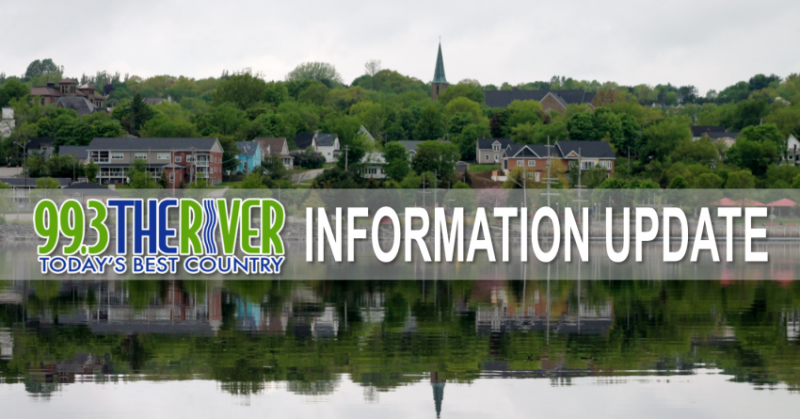 99.3 The River News—-Oct 2nd, 2020
ALL STORIES FROM MBS NEWSROOM
—-
KILLER PAROLE   
A Neguac man has been permitted to continue his day parole.
Kenneth Esson, who is 56 now, pleaded guilty in 1987 of first degree murder after killing 19 year old Theresa MacLaughlin and 13 year old Tara Prokosh and attempting to murder 14 year old Gina Guitardin Lower Newcastle. He was sentenced to life with no parole for 25 years.
Esson was denied full parole four months ago and his day parole was suspended because the Parole Board stated he had an unrealistic belief that he had no risk of re-offending. Now the Parole Board has granted him day parole again.
CBC has learned Esson is living on the other side of the country in a halfway houyse in Victoria and works full time.
—-
SPRUCE BUDWORM
Efforts to control the spruce budworm in the provnce appear to be successful so far.
Thats the conclusion of a federal research scientist although he also says a threat still exists from a massive infestation that is gobbling up nearby Quebec forests.
Rob Johns of the Canadian Forest Service says about 35-thousand hectares is being treated this year compared to almost a quarter million two years ago.
Johns says his research team is hoping new data will show where the budworm is most active, and determine how well this year's efforts went and help plan for next year's activities.
Researchers are also studying to see if climate change has any effect on the budworm.
—-
NB-BEARS          
Bears have become a fall nuisance in some parts of the province.
In the village of Pointe-a-la-Croix … walking trails and parks are closed because of repeated reports of bears within village limits.
Mayor Pascal Bujold tells the Tribune … he hasn't seen a particularly aggressive bear in question but he's been told by some people … its a big mother bear and three cubs.
With hibernation ahead .. bears are fattening themselves up for their long sleep and can be aggressive.
The mayor says bear traps are being set in a few keys spots to humanely catch the bears and move them out of the area.
—-
FRED SHOOTING TRIAL 
R-C-M-P officers who responded to four fatal shootings at a Fredericton apartment complex more than two years ago say they feared they could also be shot.
The three officers described a chaotic scene during their testimony today at the trial of Matthew Raymond on four counts of first-degree murder.
Corporal Jean-Francois Comeau said he saw a rifle pointing directly at him as he and other officers stormed into Raymond's apartment.Two other officers with the emergency response team described their efforts to enter the apartment and the fear that more shots would be fired.
Four nurses also testified that Raymond was calm and co-operative in the days after the shooting as he recovered from his wounds. But they also noted he was on anti-psychotic drugs prescribed by the doctors.
—-
SCHOOL COVID TESTING
Education Minister Dominic Cardy says his department is working on ways to speed up testing proceedures for students in schools.
Cardy says it was a topic discussed at yesterday's cabinet meeting with absenteeism because children with two or more symptoms like the sniffles and a sore throat have to stay home until they can be tested….and then there are the waits to get test results back. The minister says they've heard the complaintsand are doing what they can to speed things up, such as changing the symptoms checklist, so parents don't have to take as much time off work to stay home with the kids
—-
CANNABIS SALES   
Sales have been burning hot at Cannabis New Brunswick.
The crown agency is reporting an 87% increase in sales for the second quarter of this year compared to the same period of last year. That left Cannabis NB with a profit of $3.3 million for the quarter, which was used to pay down a big chunk of the agency's start-up debt. The Higgs government opened a bidding process last year for private interests to take over the legal sale of cannabis in New Brunswick…but there's been no word yet if the government may be rethinking the idea of selling off CannabisNB now that the agency is turning a healthy profit.
—-
TRUMP COVID
President Donald Trump and first lady Melania Trump have tested positive for COVID-19.
Trump tweeted the update early this morning. Trump's positive test comes just hours after the White House announced that senior aide Hope Hicks came down with the virus after travelling with the president several times this week. It also comes after he spent much of the last year downplaying the threat of COVID-19.
Trump is 74 years old, putting him at higher risk of serious complications from the virus that has killed more than 200-thousand people across the U-S.