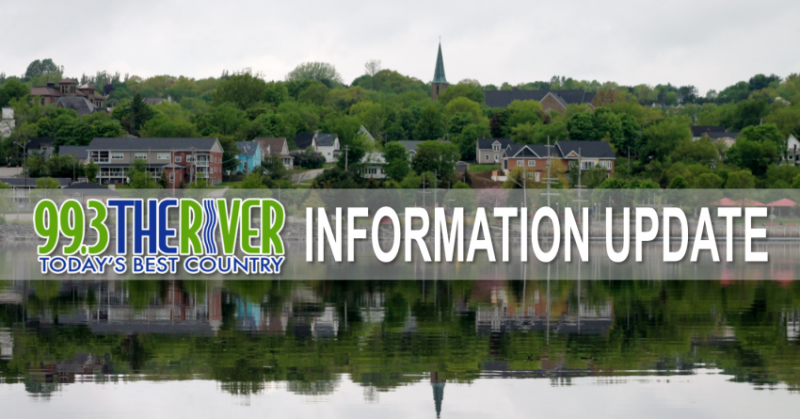 99.3 The River News – Oct. 29, 2019
(FROM MBS NEWSROOM)
WOMAN CHARGED WITH ACCESSORY TO HOMICIDE
A Moncton woman has been charged with being an accessory after the fact in
the homicide of a 31-year-old woman whose body was found near Miramichi a
year ago.
The remains of 31-year-old Candace Stevens were found last October on a dirt
road in Upper Derby. Stevens, a single mom, had gone missing from
Fredericton, where she lived and worked, just days before.
42-year-old Wendy Gail Losier is charged with offering assistance to
26-year-old James Curtis, who police believe killed Stevens. Curtis is the
man who died after a chase that began after shots were fired at the Miramichi
Walmart and ended near Richibucto last November. Losier was in the car with
him and also faces charges in connection with that incident.
—-
ARBITRATION MOVES AHEAD
The arbitration hearing to decide if two Bathurst police officers should be
fired for the killing of Michel Vienneau will continue.
Arbitrator Joel Michaud has now ruled there is enough evidence to move
forward and hear the defence of officers Mathieu Boudreau and Patrick Bulger,
according to CBC.
The hearing will resume on November 4th and is expected to include testimony
from the officers.
—-
GALLANT NEW JOB
Former New Brunswick premier Brian Gallant has a new job.
He's been hired as the chief sustainability officer for Global Canada, a
non-governmental organization that promotes sustainable development.
Executive chairman Robert Greenhill says the Montreal-based group is also
devoted to promoting corporate social responsibility.
Gallant was 32 years old when he became the 33rd premier of New Brunswick in
2014.
—-
Land-Conservation
The Higgs Government is working to reach a target of conserving 10% of the
province's natural areas by the end of next year.
Natural Resources Minister Mike Holland says the federal government is
providing $9.3-million to help the province more than double protected and
conserved land and freshwater from the current 4.6%. Holland says the move is
part of an overall target to conserve at least 17% of Canada's land and
freshwater by the end of next year.
Environmental and conservation groups say the move will not only protect
plants, animals and biodiversity, but also species at risk that rely on New
Brunswick habitat for their survival.
—-
ALC MONEY
Atlantic Lotto is reporting profits of more than $422 million for the last
fiscal year.
THE ALC's Destination Line of gaming…which includes and vlts across
Atlantic Canada … was the biggest draw accounting for over $265-million of
the profits.
New Brunswick's share of those profits is $130 million.
—-
SMOKES PACKS
As of November ninth, cigarette packs sold in Canada will be stripped of
logos and distinctive designs.
New Health Canada rules are set to take effect, requiring all packaging to
feature the same brown base colour, basic grey text and minimalist layout.
University of Waterloo psychology professor Geoffrey Fong says cigarette
packages are designed to deceive consumers into thinking some brands are less
harmful than others.
He says there is evidence suggesting plain packaging reduces the
misconceptions.
—-
Climate-Protest-Parliament
27 young Canadians are being banned from Parliament Hill for a month after
staging a climate-change protest inside the House of Commons.
Members of the group called Our Time were charged with trespassing when they
refused to leave. They are demanding the minority parliament prioritize a
so-called "green new deal" when the House resumes.
Environment Minister Catherine McKenna's office says the Liberals recognize
more needs to be done on climate change. N-D-P Leader Jagmeet Singh tweeted
support Monday for the Our Time protesters, as did several of his M-Ps.
—-
SPORTS
A light night in the NHL…the Canucks beat the Panthers 7-2.
The Raptors downed the Orlando Magic 104-95 in the NBA.
The Steelers pulled away for a 27-14 victory over the Dolphins who haven't
won since last season.