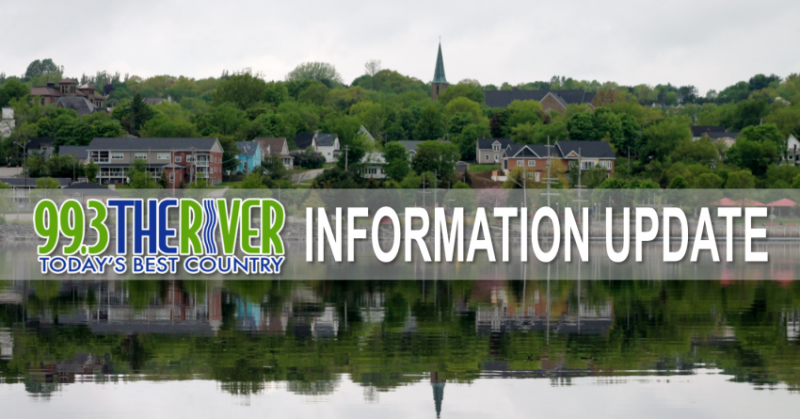 99.3 The River News – Oct. 28, 2019
(FROM MBS NEWSROOM)
POLICE – FIREARMS
On Sunday evening, the Miramichi Police Force, Emergency Response team, assisted by Patrol members, acting on information received, responded to a Sunnyside Avenue residence in attempts to execute a search warrant for firearms.
Early Monday morning, officers took a 22 year old male into custody. Firearms were seized from the residence. No injuries were incurred during this police operation. This male is currently in custody for court. This matter is still under investigation.
—-
Murder arrest
Fredericton police have arrested a suspect in the death of an indigenous
woman a year ago.
31 year old Candace Stevens was found dead on a road in Upper Derby (near
Miramichi) last October. She was a single mother of a young daughter who had
been working at a spa in Fredericton when she disappeared.
Police have treated her case as a homicide since the beginning and arrested a
suspect on the weekend and will take them to court this afternoon.
—-
Mountie-Death
RCMP still aren't saying much about the death of an officer in Rothesay
Friday.
Assistant Commissioner Larry Tremblay, commanding officer of New Brunswick
R-C-M-P, issued a statement saying they were deeply saddened that an RCMP
member died suddenly (in the Dolan Road area) and asked that privacy be
respected. The officers name has not been released nor has the cause of death
or any details about what happened. Tremblay just goes on to says "A tragedy
such as this raises many questions about the risks of the difficult jobs they
do while also facing the same pressures, stresses and challenges as many
others". He said members should keep co-workers in their thoughts and care
for each other.
—-
Shots-Fired
R-C-M-P are asking for information from the public after a gun was fired at a
residence in the small community of Saint-Philippe, northeast of Moncton.
Mounties responded to a call of shots being fired at a home on de l'Eglise
Road Friday afternoon. Five people were in the home at the time but no one
was injured.
—-
School-Fights
School officials are raising concerns about fights among high school students
in the Fredericton area.
A letter was sent out Friday asking parents to talk to their children about
responsible behaviour and the use of social media.
David McTimoney, superintendent of the Anglophone West School District, says
most of the fights have occurred off school property, but there are rumours
the fights could continue this week. Police are aware of talk on social media
and are increasing their vigilance.
—-
Lawyer-Order
Abraham Beverley Walker is considered the first Canadian-born black lawyer,
but a New Brunswick historian says Walker's accomplishments have been all but
forgotten by history. That's about to change — Walker will be honoured
posthumously with the Order of New Brunswick this week in Fredericton.
Walker became an attorney of the Supreme Court of New Brunswick in 1881 and
was called to the bar the following year, but faced much racism in his
efforts to practice in the province.
—-
CALI FIRES
In the midst of some its most severe wildfires in history California's
largest utility has notified 500-thousand customers they're likely to lose
power for the third time in a week as a fire prevention effort.
Pacific Gas & Electric says nearly 2.7 million people had already lost
electricity by Sunday.
They say residents effected could be without power for five days or longer.
A state emergency has been called as the fires have forced close to
200-thousand people from their homes
—-
ISIS LEADER DEAD
Donald Trump says the United States has — quote — "brought the world's
number one terrorist leader to justice."
Abu Bakr al-Baghdadi leader of ISIS is dead after being targeted in a U-S
military raid in Syria.
The president says, as American U-S forces bore down on him… al-Baghdadi
fled into a tunnel with three of his children and detonated a suicide vest.
Trump says al-Baghdadi's identity was confirmed by a D-N-A test conducted
onsite.
—-
SPORTS
In the Maritime Jr. Hockey League, South Shore defeated the Miramichi Timberwolves on Saturday night by a score of 7 – 6 in OT.  The next game for the Timberwolves will be at home on Saturday evening when they host Truro at the Miramichi Civic Centre.
In Senior A Hockey, the Miramichi Neguac Ice Dogs defeated Dalhousie Friday evening 3 – 2.  The Ice Dogs next game will be on road on Friday evening in Shippigan.
In NASCAR action, Martin Truex earned a spot in NASCAR's championship race for the third consecutive year by leading 464 of the 500 laps at the 500 lap race in Martinsville.
The Astros beat the Nationals 7-1 to take a three game to two lead as the
world series moves back to Houston.
In the Q-League…the Titans lost a 3-2 decision in Gatineau.
in the NHL…Bruins handled the Rangers 7-4. the Senators beat San Jose 5-2.
Panthers downed the Oilers 6-2.
The Patriots are still undefeated after beating Cleveland 27-13.
Tigers Woods won the ZoZo championship in Japan tying him with Sam Snead for
the most tour wins at 82.