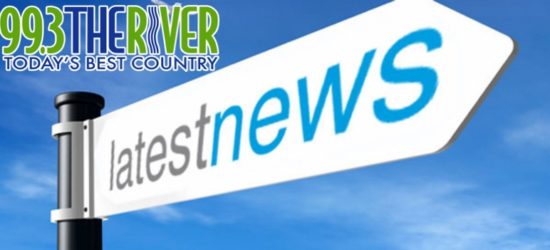 99.3 The River News – Oct. 25/18
(ALL NEWS STORIES PROVIDED BY MBS NEWS DEPARTMENT)
Doaktown mayor resigns
The Mayor of Doaktown has resigned.
Bev Gaston, the popular mayor, told the Leader he's not getting any younger
and he's been going pretty well full out in the job since being elected in
2012…not only in Doaktown but speaking for all municipalities in the
province. The 70 year old Gaston says it's nothing life-threatening but, on
the advise of his doctor, he has to start looking after himself.
—-
Arsonist
A teen charged with a fire that destroyed a century old church in
Bas-Caraquet has been found fit to stand trial.
The 14-year-old boy's name is under a publication ban. He'll be back in court
to answer to the arson charge November 27th.
The teen was arrested days after the blaze gutted St. Paul's Roman Catholic
Church in late June.
—-
School for sale
The province still hasn't found any buyers for the historic former Harkins
Elementary School.
It was built in 1894 and expanded in 1909…but then the Leader reports it
was declared surplus in 2016 two years after students were moved to other
schools.
The province has been trying to sell it since…but has received no offers.
The building needs a lot of costly repairs…but will remain on the
government's website until it gets an acceptable offer.
—-
CHOO CHOO'S FIRE
Investigators are refusing to comment on what may have caused the historic
former train station building in Chatham to go up in flames last week.
Fire Chief Tony Lloyd tells the Leader his department has finished with the
scene and turned the investigation over to the provincial fire marshall.
Lloyd says he's not at liberty to discuss their findings and says it could be
months before the fire marshall's investigation into what caused the blaze is
complete.
—-
STOMPIN' TOM
Stompin' Tom's famous sports anthem, "The Hockey Song," will be immortalized
in the Canadian Songwriters Hall of Fame.
That will happen Saturday as the Leafs play the Jets in Toronto.
The song is celebrating its 45th anniversary as an anthem played throughout
North American hockey arenas.
—-
AMBULANCE IDEAS
The minority Liberal government is quickly moving ahead with its plans to
solve the paramedic shortage problem.
It tabled a motion in the legislature yesterday to set up an all-party
committee to come up with recommendations by mid-december as promised in the
throne speech the day before.
The paramedic shortage was also the number one topic during the first
question period. PC leader Blaine Higgs said it would be faster to simply
consult paramedics and others in the system for a solution.