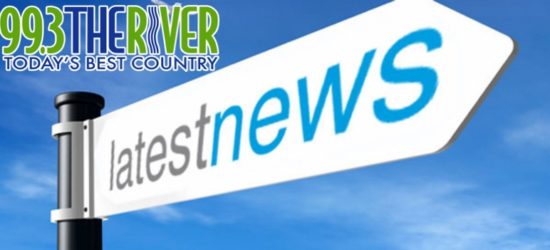 99.3 The River News – Oct 22/18
(ALL NEWS STORIES PROVIDED BY MBS NEWS DEPARTMENT)
CAST REJECTION
A project that aimed to release a thousand hatchery raised wild salmon back
into the Miramichi has again been rejected by DFO. The collaborative project
known as CAST, has now been ruled out for this year. DFO previously put the
breaks on the project, which had received millions in federal and provincial
funding, over a lack of consultations with first nations groups. The decision
to again reject the project will likely cause further scrutiny of JD Irving
Pulp and Paper's recent plea deal. The company admitted to polluting the
Saint John River and proposed directing 1.1 million of roughly 3.4 million in
fines to the Cast Project in the Miramichi. That ethics of that plea
arrangement were already being questioned as James Irving currently chairs the
CAST project.
—-
WINTER COMING
It may be time to get the tires changed as winter is about to arrive in
Northern New Brunswick. Environment Canada says snow mixed with rain is
expected to develop late Tuesday afternoon and could bring as much as 10cm of
snow to parts of Northern New Brunswick overnight Tuesday and into
Wednesday. The snow is expected to mix or change over to rain on Wednesday
before changing back to flurries Wednesday evening. Right now Environment
Canada says there still a great deal of uncertainty around temperatures that
will determine how much of the precipitation will be snow and how much will be
rain.
—-
CAR SURFING FATAL
The Tracadie RCMP are looking for witnesses in a fatal 'car-surfing' case
after a 19-year-old man from Saint-Irénéé fell off a moving SUV in July.
He was one of two people standing on the rear bumper and fell off while it
was moving.
He died in hospital on July 20th.
The incident took place on July 19 around 1:15 a.m., at an old firing range
near Leech, about 10 kilometres southwest of Tracadie-Sheila.
—-
TODAY IN HISTORY CONNECTION
In 2014, a gunman opened fire at the National War Memorial in Ottawa, killing
24 year old ceremonial Honour Guard reservist Cpl. Nathan Cirillo.
The attacker, 32 year old Michael Zehaf Bibeau, was a Muslim-Canadian
habitual offender and drug addict from Montreal.
He then stormed Parliament Hill's Centre Block, injuring a guard at the front
doors and engaging security forces in a gunfight before being killed by
sergeant-at-arms Kevin Vickers, who is from the Miramichi area.
—-
Entrepeneur award
A former Miramichi teacher has been named the National Entrepreneur of the
Year by Startup Canada.
Lisa Williams began her company, Unicare Home Health Care, ten years ago to
help seniors stay in their homes longer, according to CBC. Williams has
started two other companies which also help seniors, one is a cleaning
company and the other a tech company to help in home communications.
The company has six locations around the province and her payroll has
increased to 250. Williams s ays a standardized set of regulations and
standards to deliver this kind of care is needed right across the country.
—-
Cop stuff
Two people are facing charges after police stopped a vehicle on a drug
warrant.
They pulled the vehicle over on Church Street and seized a large quantity of
non-prescribed pills. The vehicle's occupants, a 60 year old woman and a 39
year old man were arrested. They'll be in court later.
—-