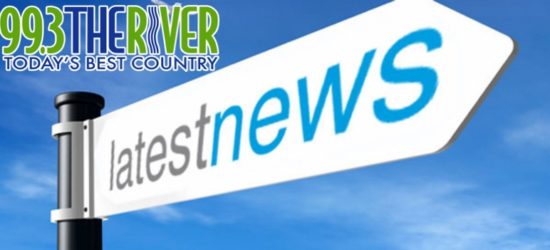 99.3 The River News – Oct. 2/18
(ALL NEWS STORIES PROVIDED BY MBS DEPARTMENT)
ASHPHALT DUMPED
A resident in Loggieveille is asking the City of Miramichi to clean up piles
of road asphalt dumped on a local beach years ago.
The Leader reports Gerald Dutcher has contacted city staff requesting the
city clean up the asphalt, which he believes was just bulldozed over a bank by
the former village's municipal crews when road work was done along Water
Street in the mid nineties.
The city has yet to comment on the request, but Ducther insists it could
easily removed from the shoreline by boat.
—-
Best water in NB
Miramichi still has the best water in Atlantic Canada coming out of its taps.
The city's public works director Jay Shanahan and engineering director Darren
Row told the Leader there were 16 other communities in the competition
including Saint John, Moncton and Halifax which have the most modern
treatment systems. But Miramichi was judged the best with its unique taste.
Row says the secret for Miramich is that we get all of our drinking water is
groundwater from different wells around the city…not a reservoir.
—-
SALVATION ARMY TOYS & HAMPER
The Salvation army in Miramichi is once again launching its annual Christmas
toy drive and food hamper campaign.
Last year 167 families were provided with hampers full of food and 169
children received toys and gift cards. The Sally Ann is asking local
residents and businesses to once again step up by November 13th and become a
sponsor to provide food, toys or both to a family in need.
Meanwhile, donations are also being accepted as part of the Christmas Toy
Drive. Last year there was a shortage of toys donated for young children,
from babies up to age 10. Toy donations are being accepted at the Community
Resource Centre on Pleasant Street until November 30th.
—-
CASH FOR THE PEOPLE'S ALLIANCE PARTY
All successful parties in last week's New Brunswick provincial election are
in line for financial rewards of different kinds, and although the largest of
those rewards will go to whichever of the two main parties eventually forms
government, the People's Alliance may undergo the largest changes, if they
get official party status, which is likely.
In addition to $85,000 salaries and expense accounts waiting for the three
People's Alliance MLAs, each will also have $40,000 budgets supplied by the
legislature to open and staff offices in their ridings to serve constituents.
—-
New Brunswick dairy farmers say they're going to be hurt by the renegotiated
trade pact between Canada, the U-S and Mexico.
The newly minted U-S-M-C-A will give the Americans an expanded 3.6% access to
the domestic dairy market and will also eliminate competitive dairy classes.
Paul Gaunce, chairman of the New Brunswick Dairy Farmers, says he's still
waiting for all of the details of the new deal but he says dairy wasn't even
involved in the first NAFTA deal. Foreign Affairs Minister Chrystia Freeland
says a process has already begun to determine how to fully compensate
Canadian dairy producers.
—-
Election Struggles
The negotiations and power brokering continued yesterday trying to sort out
who will run the province.
Blaine Higgs met with Green Party leader David Coon yesterday as did Brian
Gallant. Coon didn't talk to reporters but issued a statement saying
discussions are ongoing with both.
After earlier suggesting support could come from the Peale's Alliance, Higgs
is also suggesting a possible alliance with the Greens as well, leaving Brian
Gallant's Liberals with no other party supporting them.
—-
NB POWER TEXT SCAM
N-B Power is warning customers not to fall for a text scam offering them a
refund from the utility.
The text started appearing on customers' phones in the last few days telling
recipients that N-B Power has sent them funds and they should visit a website
to claim it. But the utility posted a warning on Twitter yesterday telling
people not to click on the link. It says scammers are sending the message in
an effort to get fast cash and recipients should report it to the Canada
Anti-Fraud Centre.
—-
ALC PROFITS
The Atlantic Lottery Corporation is reporting over $400 million dollars in
profit for the fourth consecutive financial year. It says the profits
surpassed its target by $1.8 million.
The corporation says it returned about $128 million to New Brunswick, about
$138 million to Nova Scotia, $134 million to Newfoundland and Labrador, and
almost $19 million to P-E-I.
—-
MAJOR LEAGUE SPORTS
In baseball, the defending N-L champion Dodgers beat the Colorado Rockies 5
to 2.  Los Angeles now hosts Atlanta in the best-of-five N-L Division Series.
The Brewers took the Cubs 3 to 1 to claim the N-L Central title.