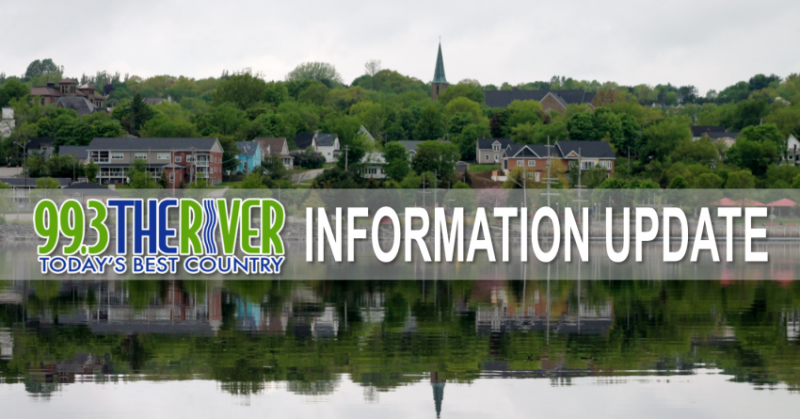 99.3 The River News – Oct. 21, 2019
(FROM MBS NEWSROOM)
Wish walk
Sirens were blaring and lights flashing saturday in Newcastle.
The annual Wishmaker Walk was held to raise funds for the Children's Wish
Foundation with police, fire fighters, Timberwolves hockey players and
citizens taking part.
Local co-ordinator Joanne Stewart told the Leader this year they raised more
than $17,000 locally.
—-
Fatal
An 80 year old woman was killed in a two vehicle crash in Moncton Saturday
night.
She was a passenger in a car which was hit while making a left hand turn on
Lewisville Road. The drivers of both cars were also taken to hospital with
non-life-threatening injuries.
The investigation into the cause continues…but RCMP have said speed may
have been a factor.
—-
MOOSE ON LOOSE
A moose was spotted Saturday running around downtown Fredericton.
The big animal was first spotted near the New Brunswick Community College
offices.
Wildlife officers tranquilized the animal and it was successful moved to
another location.
—-
Feral-Cats
Cat Rescue Maritimes is dedicated to reducing the number of feral cat
colonies in the Maritimes is making a desperate plea for volunteers.
The group says there is a "staggering" number of feral colonies in New
Brunswick. Group president Sue Knight says more than 100,000 feral cats are
roaming wild in New Brunswick.
The group traps and spays or neuters thousands of cats every year, but Knight
says Cat Rescue Maritimes needs more volunteers to deal with the growing
problem.
—-
ELECTION DAY
Election Day has arrived after a divisive and tightly-contested 40-day
federal election campaign.
It's been a neck-and-neck race that saw the top contenders at each other's
throats at times.
Liberal Leader Justin Trudeau calls on Canadians to vote for a strong,
progressive government.
Conservative Leader Andrew Scheer says Canadians must choose his party over
any Liberal-N-D-P coalition government.
N-D-P Leader Jagmeet Singh has said he'd work with the Liberals in a minority
situation — but not Scheer's Conservatives.
Green Leader Elizabeth May focused the final day of her campaign in B-C,
making a pledge to reform the voting system.
Maxime Bernier's PPC party could peel away some of Sheer's support.
Polls open for this nation's 43rd general federal election at 830 this
morning.
—-
Beef-Recall
Whole Foods is the latest grocery chain affected by a recall of hundreds of
beef and veal products across Canada because of possible E coli
contamination.
The Canadian Food Inspection Agency has added more than 50 beef products sold
at the chain to the list of 800-plus recalled items. Potentially contaminated
products were also sold at Walmart and other retailers across Canada.
You can see the list at inspection.gc.ca.
—-
SPORTS
In the NHL…the Canadiens lost a 4-3 decision to Minnesota. The Flames had a
2-1 win in Anaheim. The Jets beat the Oilers 1-0 in a shootout. The Canucks
clipped the Rangers 3-2.