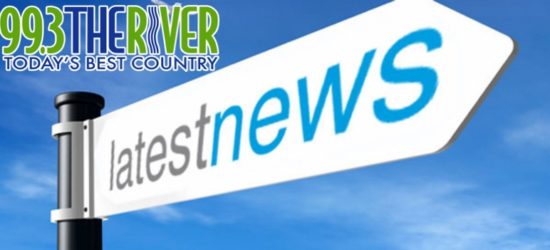 99.3 The River News – Oct 18 2018
(ALL NEWS STORIES PROVIDED BY MBS NEWS DEPARTMENT)
PLAYGROUND
Work is well underway on the new playground at French Fort Cove.The old aging
playground was torn down earlier this month but the new playground is now
going up – though work appears to be happening a little later than originall
planned. The LEader reports Miramichi awarded the nearly 75-thousand-dollar
tender for the playground to Ontario based Power Play Canada in July with a
nexpected completion date of October 26th. If the company fails to meet that
deadline it will lose 500-dollars a day to the city. Meanwhile the city says
it hopes to unveil its plans for a new BMX bike park at French Fort Cove in
the coming weeks. The city already recieved a 100-thousand-dollar provincial
commitment for the new bike park earlier this year.
—-
Special Olympics
The Miramichi Tigers will be hosting the provincial Special Olympics
Qualifying Floor Hockey Tournament Saturday at the Miramichi Valley High
School Gym. This tournament will help establish divisions for the NB Special
Olympics Winter Games being hosted by Miramichi in February.
Teams from Miramichi, Fundy, Acadian Penninsula, Capital, Western Valley and
Southeast will be taking part. The medal ceremony is scheduled for 2:15.
—-
TRACADIE COUNCIL
The vacant seats on Tracadie Council will remain empty until the Spring.
The province's Chief Electoral officer has decided to postpone the municipal
by-elections scheduled for December until May because of a possible conflict
with a potential provinciual election if the parties can't agree to work
together in Frdericton.
Councillors Raymonde Robichauld and Andre Saulnier quit council earlier this
month citing controversial Mayor Denis Losier as the reason. Four councillors
have resigned in Tracadie in just the past six months. Tracadie will now have
to make due with its remaining seven councillors, with six required to
legally pass anything, until the by-elections next May.
—-
IRVING PLEA DEAL
Irving's proposed plea deal for polluting the Saint John River isn't sitting
well with many.
Last week JD Irving Pulp and Paper reached a deal to pay $3.5 million in
fines after pleading guilty to discharging effluent into the Saint John river
over a two year period. However, terms of that deal would see $1.1 million of
that money paid to a Miramichi River salmon conservation group chaired by
James Irving. That group, known as CAST, is still fighting for approval from
DFO to release thousands of hatchery-raised wild Salmon into the Miramichi.
Fundy baykeeper Matthew Abbott tells CBC that designating $1.1 milion of a
fine for poluting the Saint John River to the Miramichi isn't right to begin
with. He also says having JD Irving pay out money to a project chaired by
James Irving just doesn't pass the smell test.
—-
BYELECTIONS DELAYED
Elections New Brunswick has delayed byelections in more than a dozen
municipalities as it faces the possibility of a snap provincial election.
Now, byelections will be held on May 6th.
The tight provincial election results, means Elections NB must prepare to
hold another provincial election.
Chief electoral officer Kim Poffenroth said Elections NB doesn't have the
resources required for two large-scale elections.
—-
NB POLITICS
A face-to-face meeting has done little to change the minds of the two men
battling to be New Brunswick premier.
Liberal Premier Brian Gallant called a meeting to get input on a throne
speech expected next week.
However, Tory Leader Blaine Higgs says the content is not his concern because
his party will vote against it.
Gallant says he knows he won't get Tory support on his throne speech, but
he's also trying to offer the other parties a chance for input.
—-
SPORTS
The Red Sox have a three game to one lead in the ALCS after beating Houston
8-6. The Dodgers have a three game to two lead after downing Milwaukee 5-2.
In the Q-League…the Mooseheads edged the Wildcats 5-4 in overtime.
The Habs clipped the Blues 3-2. Flames beat the Bruins 5-2.
The Raptors wopn their season opener 116-104 over the cavaliers.