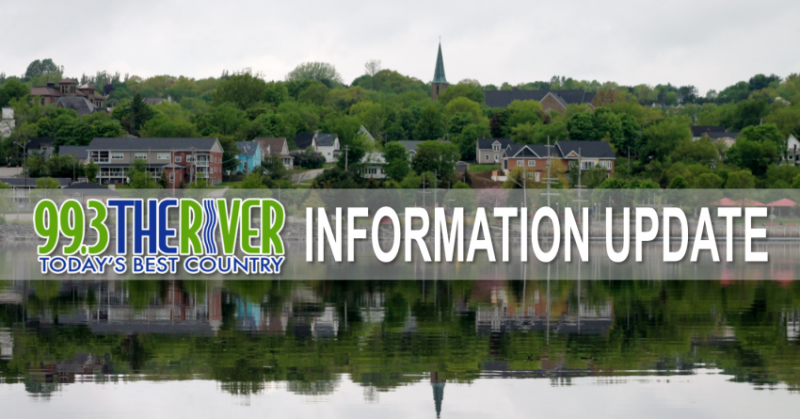 99.3 The River News—-Oct 14, 2020
ALL STORIES FROM MBS NEWSROOM
—-
FATAL WITH BEAR  
A man has died after his ATV collided with a bear on the long weekend.
RCMP disclosed yesterday the 51-year-old from Napan hit the bear Saturday evening on Weldfield Collette Road. He was transported to hospital and later died as a result of his injuries.
RCMP say their investigation continues.
—-
NEW BUSINESS THRIVE
The tourism and other businesses may be hurting because of the pandemic…but that hasn't stopped some other businesses from opening despite COVID-19.
Lily Babineau and her husband TJ Verge opened Comic Alley on Water Street in August and she tells the Leader it started off really good and they still have a good flow of people coming in to buy comics and all things geeky….better than she expected. Babineau says her customers have also been really good about following public health protocols.
Nearby in Chatham is another new business…Namaste Bistro. Co-owner Preetpal Sohi says the Indian restaurant has ben busy with dine-in and take out customers since they opened, also in August, exceeding their expectations even in light of the pandemic.
—-
COVID 
New Brunswick is reporting six new cases of COVID-19 — including one at a special-care home in Campbellton where an outbreak of the coronavirus has been declared.
Chief medical officer of health Dr. Jennifer Russell says a special response team is working with the home and health officials to prevent COVID-19 from spreading.  Five of the new cases are in the Campbellton region and the other is in Moncton — both regions that were moved to a more restricted orange stage of reopening last week.
A fourth school in the Campbellton region — Dalhousie Regional High School– is also reporting a case of COVID-19….and other cases are suspected at other schools in the Campbellton-Restigouche region.
There are no signs of the second wave letting up as nationally over 4-thousand new cases were added yesterday with close to 20-thousand now active.
—-
TEEN FATAL             
Tragedy in Cap-Pele as a 13-year-old boy has died after a collision between a car and his bicycle.
RCMP were called to a report of the collision on chemin Trois Ruisseaux shortly after 7:30 Monday evening.
The 13-year-old cyclist sustained serious injuries and was transported to hospital in Moncton where he died yesterday from his injuries.
The driver of the vehicle was uninjured. Police say the investigation into the cause of the crash is ongoing.
—-
RAYMOND TRIAL
Audio recordings of conversations between police and a Fredericton man charged with fatally shooting four people two years ago were played at his first-degree murder trial yesterday
While mumbling a lot, Matthew Raymond can be heard talking about being shot by police and how he's aware he's being charged with murder, saying he wants to speak with his lawyer when police try to direct the discussion towards the killing.
The Crown wrapped up its case yesterday. The defence will open its case today. It has already conceded Raymond shot and killed Donnie Robichaud, Bobbie Lee Wright and Fredericton police constables Robb Costello and Sara Burns – but now will call witnesses to testify about Raymond's mental health at the time and whether he was criminally responsible.
—-
 ALC PROFITS   
The Atlantic Lottery Coporation is reporting a profit of $395.4 million for the last fiscal year…about $24 million lower than it was expecting. That's because of reduced reveues in March caused by the pandemic shutting down bars and their VLTs.
The ALC is owned by the four Atlantic provinces with all of its profits returned to the governments. For 2019-2020 that meant payments of $124.5 to New Brusnwick.