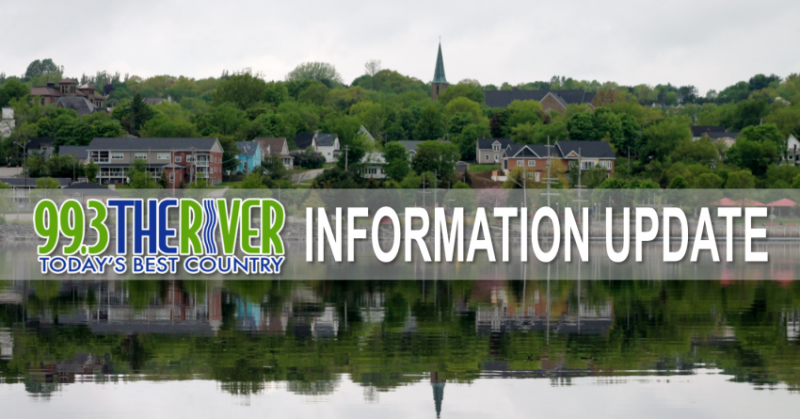 99.3 The River News—-Nov 9th, 2020
ALL STORIES FROM  MBS NEWSROOM
—-
VETS BANNERS     
As we get closer to Remembrance Day, people have been getting closer to all those banners with photos of soldiers that have been put up in the downtown areas of Chatham and Newcastle.
Organizer George Springer at Legion branch 3 in Chatham tells the Leader they have 140 banners up this year….says it's a way for families to remember fathers, uncles and aunts lost to war…and to honor those who made it home.
He says anyone who served in the military and as honourably discharged is eligible for a banner. He says people walk by them…but some also stop and take a good look and even take photos with them.
Springer says they are now considering other options on where to post them, because they are running out of lampposts.
—-
HIGGS-BIDEN         
Premier Blaine Higgs has sent his official congratulations to President-elect Joe Biden and Vice President-elect Kamala Harris on their victory.
But he's noting some trade tensions, and says he's looking forward to a speedy solution to those problems under the new administration.
Higgs says in his note that his province has an important trade relationship with the U-S, as a provider of refined petroleum products, softwood and other forestry products. However, he says the forestry products have been hampered by unjustified tariffs in the softwood lumber dispute.
—-
 COVID UPDATE     
Public Health reported four new COVID-19 cases over the weekend bringing the active case count to 24.
All of the cases are in the Fredericton region and are investigation… the region has seen a spike in numbers and have 11 of the provinces 24 cases.
Across Canada provinces such as Ontario, Quebec, and Saskatchewan broke daily records of infections over the weekend as we added nearly 13-thousand cases with over 38-thousand active.
Globally over 50-million-people have now been stricken with COVID-19…1.2-million have died.
—-
MISSING TEEN UPDATE   
St. Stephen RCMP say they have found the vehicle two 13-year-olds were driving when they went missing and are appealing for any information from the public.
Police say the black SAAB convertible was found in Saint John yesterday (SUN), with no sign of the boys… adding its possible they have access to another vehicle.
Jakob Burns and Demetry Wright have been missing since Thursday afternoon when they were last seen at their homes in Chamcook around 3pm.
Burns is described as five-foot-one, 102-pounds with a thin build, medium length brown hair and blue eyes… he was last seen wearing a black leather jacket and ripped jeans.
Wright is four-foot-eleven, 115-pounds. He has long brown hair and green eyes…. was last seen wearing a black hooded TAP OUT sweatshirt and blue toque.
—-
 DRUG CHARGES  
RCMP have charged four people after various drugs and a firearm were found as part of a drug trafficking investigation in Summerfield.
Police say a search warranted executed on a home in the community on Friday morning saw the seizure of drugs believed to be crystal meth and cocaine, as well as drug paraphenalia, money, and a firearm.
Two men aged 27 and 34, and two women aged 19 and 32 were taken into custody and later released… three will appear in court in February.
No word on what charges they are facing.
—-
BIDEN-TRUMP
A bipartisan group of officials from the last three White Houses, republican and democrat, is urging the Trump administration to move forward on the post-election transition process.
President-elect Joe Biden is signaling his plans to move quickly to build out his government, focusing first on the raging COVID-19 pandemic. It's unclear for now whether President Donald Trump and his administration will co-operate.
Trump has yet to acknowledge Biden's victory and has pledged to mount legal challenges in several closely contested states that decided the race.
—-
TREBEK DEATH
To millions of television viewers, Alex Trebek was almost like a family member.
The Canadian-born quiz-show legend died yesterday at the age of 80.
Trebek revealed in March 2019 that he'd been diagnosed with Stage 4 pancreatic cancer, and vowed to fight it and keep working.
Considered the best Jeopardy champion of all time Ken Jennings paid tribute saying Trebek was a  lovely and deeply decent man, and I'm grateful for every minute I got to spend with him.
The final "Jeopardy!" episodes hosted by Trebek will air through December 25th.
—-