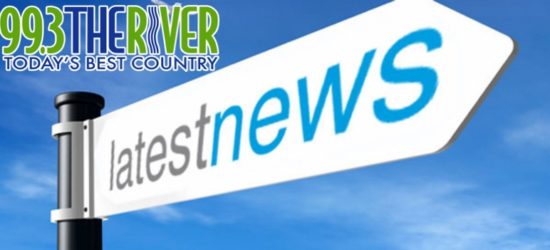 99.3 The River News – Nov. 9/18
(ALL NEWS STORIES PROVIDED BY MBS NEWS DEPARTMENT)
DAYCARE APPROVED
Miramichi City Council has approved a rezoning application, with conditions,
that should pave the way for a new daycare in Newcastle.
The proposal would see a stand alone 90-space daycare built next to Ecole
Carrefour Beausoleil. The daycare currently operates within the school but
needs more space. The Leader reports council had voiced concerns that parents
might be forced to park at the nearby school and walk their kids across Roger
Martin Road so they approved the rezoning with certain conditions. Those will
require the new facility to have at least 20 parkings spaces and a designated
drop off area.
—-
Power update
There are still a few people in the Miramichi area without lights this
morning…the biggest outages are still around the Fredericton area.
NB Power says it's hoping to have those final outages fixed today.
Some of those people didn't lose their lights in the wind storm…it came a
day or two later when trees weakened by the storm eventually fell on the
wires.
—-
Higgs on Fracking
Besides ambulances, fracking will likely be one of the first controversial
measures dealt with by the Higgs government.
The Throne Speeech November 20th will likely mention policies and priorities
from all four parties…but there are big differences over fracking.
It was banned by the Liberals…but the Torities campaigned on allowing
fracking in some areas, like Sussex. That is something that does not sit well
with the Green Party.
—-
Higgs and Gallant
The new government will be sworn-in today.
Blaine Higgs will unveil his cabinet and then they will get ready for the
throne speech on the 20th.
Brian Gallant wrapped up his final day as premier yesterday, saying he will
remain leader of the Liberals at least for now. Gallant told Brunswick News
he'll decide whether he wants to lead the Liberals into the next election
before the Throne speech.
Whatever he decides on the leadership, he will remain the MLA for Shediac
Bay-Dieppe, he says, because he made a commitment to the people there.
—-
POLICE REPORT
Miramichi Police were kept busy Wednesday morning.
Shortly after 7:00am they were called to a Jane Street hotel after copper
wire and other items were taken from parked utility trucks that are assisting
in NB Power's restoration efforts.
About a half hour later, they were called to a theft in progress near General
Mason Way. A 23-year-old man and 24-year-old man were caught with stolen
goods and possessing methamphetamine.
A few hours after that Police were alerted to bus shelter on Pollard Street,
near the Golden Hawk Rec Centre, where the glass had been shattered.
Anyone with information about any of those incidents is asked to contact the
Miramichi Police.
—-
MIR-TRUCK WIRE THEFT DG/GG/MIR POL (WED 4PM)
The restoration work hasn't been helped by thieves.
Miramichi Police are investigating after copper wire was stolen from parked
utility trucks contracted to help New Brunswick Power with restoration
efforts. Police were called yesterday morning after various items and copper
wire were stolen from trucks parked at a Jane Street Hotel. The trucks were
from out of town power crews helping top restore power in the area.
Anyone with information is being asked to contact the Miramichi Police.
—-
TAXES VS INCOME
The Fraser Institute says that almost 43 per cent of your income is swallowed
up by taxes.
Last year, an average family with an income of about 83 thousand dollars paid
roughly 35 thousand to the tax man.
By comparison, a typical Canadian household had to struggle by, as they only
had 31 thousand dollars of its income to cover basic necessities, such as
housing, food and clothes.
—-
BELLS WILL BE RINGING
A wave of church bells will ring out across Canada to mark 100 years since
the end of World War One.
Bells will chime 100 times as the sun slips under the horizon this
Remembrance Day Sunday to mark each year since the armistice.
Bells will start ringing at 4:29 p.m. local time in Newfoundland, and the
wave of bells will run across the country for more than four hours until
sunset in B.C.
—-
SPORTS
Buffalo beat the Habs 6 to 5.
It was Vegas over the Sens 5 to 3.
The Panthers got past the Oilers 4 to 1.
It was the Canucks over Boston 8 to 5.