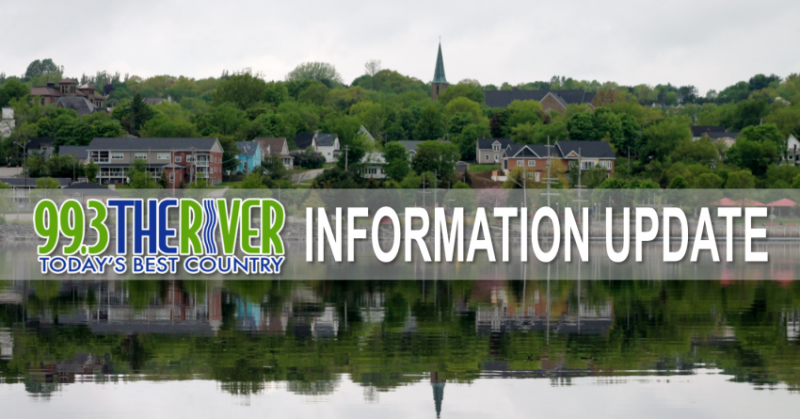 99.3 The River News – Nov. 5, 2019
(FROM MBS NEWSROOM)
ARBITRATION CONTINUES
The arbitration hearing to decide of two Bathurst Police Officers will be
fired for the 2015 shooting of Michel Vienneau has resumed.
One of the officers, Patrick Bulger, took the stand saying he feared for his
life as Vienneau hit him twice with his car outside the Bathurst Train
station. Bulger said as he was pinned against a snowbank by the vehicle when
he heard the fatal shots fired by partner Mathieu Boudreau that killed
Vienneau.
The two officers intercepted Vienneau on a false tip that he was trafficking
drugs. The officers were previously cleared of possible criminal
charges….but the Chief wants them off the force.
—-
Author honoured
A local author is being honoured with the Lt.-Governor's Award for High
Achievement in the Arts.
Wayne Curtis from Keenans outside Blackville is one of three people being
recognized this year for their contributions to the province's cultural
scene. The 76 year old Curtis told the Leader he was honoured to receive the
award.
—-
GREEN NB
The Green party's first M-P from New Brunswick says she has no plans to seek
the party's leadership.
Jenica Atwin appeared at a news conference in Ottawa today where Elizabeth
May announced she has stepped down as party leader and appointed deputy party
leader Jo-Anne Roberts as her interim successor.
Atwin says she is focusing on certain issues — including advocating support
for New Brunswick's only private abortion clinic, which is planning to close
because the province refuses to cover abortions performed outside of
hospitals.
May says the party's leadership contest has been set for next October in
Charlottetown.
—-
ENERGY MYSTERY
There's growing concern about New Brunswick Power's investment in a
Florida-based company's mysterious technology.
NB Power has already invested $13-million in JOI Scientific's technology that
extracts hydrogen from sea water that is then used to create electricity with
zero carbon emissions. The science already exists but they've never been
able to produce significantly more electricity than what is consumed in
producing it. Some researchers believe the laws of physics prevent the
technology from ever becoming commercially viable.
CBC reports the Florida based company recently admitted its calculations were
wrong and it had overestimated the power produced by some of its tests.
Provincial Green Party Leader David Coon has called the technology a 'scam',
while Premier Blaine Higgs tells Brunswick News he's concerned the science
behind it isn't real. While Higgs is still waiting for a full briefing, he
says he won't allow NB power to continue spending money on a project with no
future.
—-
ATLANTIC GROWTH
A new study says the economic outlook for the Atlantic provinces remains
positive for next year.
The Atlantic Provinces Economic Council says P-E-I will once again lead the
region in economic growth, with the Island's real gross domestic product
expected to rise by 2.8% in 2020.
Nova Scotia's economy is expected to grow at just over 2% while New Brunswick
is expected to have the weakest numbers at 1.4%.
—-
May retiring
The Green party will hold a leadership convention next fall…but elected
Greens in New Brunswick won't be in the running.
Elizabeth May is stepping down, announcing yesterday she won't be leading the
party into the next election but she will continue to sit as a Green MP in
the Commons.
New Brunswick's first Green MP Jenica Atwin says she won't be running for the
leadership. She will be focusing on certain issues — including advocating
support for Clinic 554 in her riding of Fredericton…the province's only
private abortion clinic.
Provincial Green Party Leader David Coon also is not interested in heading
the federal party. He tells CBC his committment and passion is for New
Brunswick which he can best serve as an MLA…and one day as premier.
—-
Senate-New-Caucus
Eleven Canadian senators have formed a new caucus to make sure regional
issues get their due in the upper chamber.
It's another step in the Senate's evolution toward a less partisan chamber of
sober second thought.
The newly created Canadian Senators Group is united in that senators should
protect the interests of the regions they were appointed to represent.
Regional representation is a growing concern after the federal election
resulted in a minority government with no Liberal MPs in Saskatchewan or
Alberta.
—-
SPORTS
The annual Canada-Russia Junior Series got underway at TD Station (in Saint
John) with the Q-League all-stars losing 4-3 to the Russians. Game two goes
tonight at the Avenir Centre (in Moncton)
The Bruins beat the Penguins 6-4 in NHL action. Senators downed the Rangers
6-2. Edmonton lost a 3-2 overtime decision to Arizona.
In the Monday Night Football Game…Dallas beat the Giants 37-18.