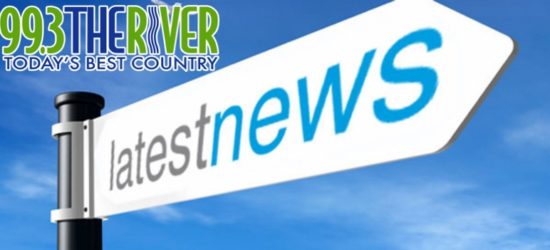 99.3 The River News – Nov 27/18
Becca-Award
The Riverview teen who inspired people around the world to perform random
acts of kindness will be honoured posthumously today.
The Order of New Brunswick will go to Becca Schofield who died in February,
at the age of 18, of brain cancer.
Schofield is one of 11 recipients who are being recognized for work in the
arts, sports, community, health and justice.
—-
PELLET PLANT
Optimism is growing after significant developments were announced for a
proposed 70-million dollar pellet plant in Miramichi. Ross Creelman, the CEO
of Northern Eneregy Solutions, tells the Leader he's reached an agreement
securing an export market with one of Europe's largest wood pellet buyers.
The province has also announced a 180 day public review of the proposed
pellet plant now underway – a precursor to gaining provincial approval.
Public comments and input will be accepted as part of the review until
January 9th. Creelman says the two developments will hopefully result in
approval this spring and allow construction of the plant to begin next
summer.
Once in operation the pellet plant is expected to create 150 direct and
indirect jobs.
—-
Paquetville Fire
RCMP have launched an arson investigation after a fire in Paquetville
yesterday morning.
It destroyed a warehouse at an auto repair business garage, owned by Claude
Doiron – the main employer in the community with 20 jobs. Fire crews kept it
from spreading to the main building.
Fire officials say it's the third suspicious fire in the community in seven
months. CBC reports two people were seen on surveillance video…but they
have not identified any suspects. The other fires were in abandoned houses.
—-
MHL SELECTIONS
A number of MHL hockey players, and behind the bench staff members, have
earned invites to selection camps in advance of the 2018 World Junior A
Challenge in Alberta.
The players are Andrew Rose from the Grand Falls team, Miramichi's Jérémie
Hébert, Alex Wynter of Amherst, and Yarmouth's Logan Timmons.
Greg Leland with Campbellton, has been named as guest coach, while the
equipment manager will be Bill Marr of Yarmouth.
—-
Buctouche power fire
Not helping the power situation was a fire yesterday evening that tore
through an NB Power building in Bouctouche.
The utility says the building on Route 115 was destroyed. No one was hurt.
The workers from the building will be working out of the Moncton office.
—-
Walmart woman update
The woman facing seven charges in connection with the shooting at the Walmart
in Douglastown last month wants more time to apply for Legal Aid.
41 year old Wendy Gail Losier, now living in Riverview, was in court briefly
yesterday and the judge adjourned the case until December 10th. She's facing
theft and weapons charges in connection with the incident which saw a man
die, apparently at his own hand, after being cornered by police near
Richibuto.
—-
NB NAT ALERT TEST GG/WIRE (TUE 4PM)
The national emergency alert system is being tested in New Brunswick tomorrow.
Alert Ready will be tested on T-V, radio and on wireless devices at 1:55 p.m.
The system is designed to deliver critical and potentially life-saving alerts.
The company say that after an audible alarm, recipients will get a message
indicating it is a test of the National Public Alerting System.