99.3 THE RIVER NEWS-NOV 23, 2017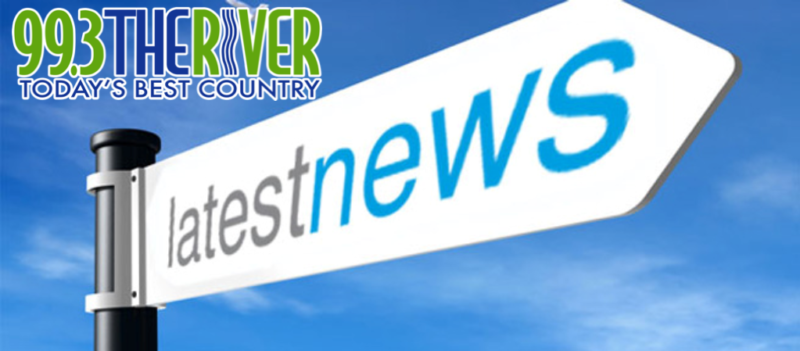 (ALL STORIES FROM MBS NEWSROOM)
Neguac fatal
A 49-year-old man who was injured in a single vehicle crash last week has
died in hospital from his injuries.
Last Wednesday evejning, RCMP were called to a single vehicle accident on
Route 445 in Fairisle just outside Neguac. Police say both the driver and a
passenger were ejected. The driver, a 49-year-old local man, was transferred
to Saint John Regional Hospital with very serious injuries where he has now
died. A 26-year-old man who was the passenger suffered minor injuries.
—-
Centennial closures
Overnight work on the Centennial Bridge last night and tonight was
suspended…but the overnight closures will continue next week from sunday
night to thursday night.
Those overnight closures will continue until the phase of the work is done
the middle of next month.
—-
Downtowns  Miramichi
It's been 22 years since amalgamation and creation of Miramichi.
Mayor Adam Lordon and other councillors want to get to work on revitalizing
the downtowns of Chatham and Newcastle to unlock their full potential,
according to the Leader.  Council has a budget proposal to set aside $150,000
for a commission to come up with a clear, long-range vision for the downtown
areas. Lordon says it's something he's been pushing for for some time and
says it will be an exciting step towards a comprehensive roadmap laying out
possibilities.
—-
Moncton Boil order
Part of Moncton will be under a water advisory tonight while maintenance work
is done on the Magnetic Hill Pumping Station.
Residents and businesses in the affected area will be without water or have
low pressure from 8:30 this evening to 2:00 tomorrow morning. Then when full
service is restored you should turn your taps on for at least ten minutes.
Go to the Moncton.ca website for map of the affected area north and south of
the Trans-Canada Highway near Mountain Road.
—-
Housing-Strategy
The N-D-P accuses the Trudeau Government of being timid in response to what
the New Democrats call a national housing crisis.
Prime Minister Trudeau unveiled a housing strategy aimed at helping hundreds
of thousands of low-income Canadians. But much of the money won't start
flowing until after the next federal election. N-D-P Leader Jagmeet Singh
says the money is desperately needed now.
Included in the plan is a promise to make housing a fundamental right. It
also creates a portable housing benefit for low-income households, and
prioritizes funding for vulnerable populations like women fleeing domestic
violence.
SPORTS
Lots of shootouts in the NHL last night. In the NHL…the Canadiens lost 3-2
to the Predators. Leafs lost 2-1 to Florida. Flames where shut down 1-0 by
the Blue Jackets and Bruins won theirs 3-2 over the Devils. Canucks beat the
Penguins 5-2.  The Jets edged the Kings 2-1. Oilers beat the Red Wings 6-2.
Capitals downed the Senators 5-2.
In the NBA…the Raptors fell 108-100 to the Knicks.  The Celtics winning
streak is over at 16 after they lost 104-98 to the Heat.