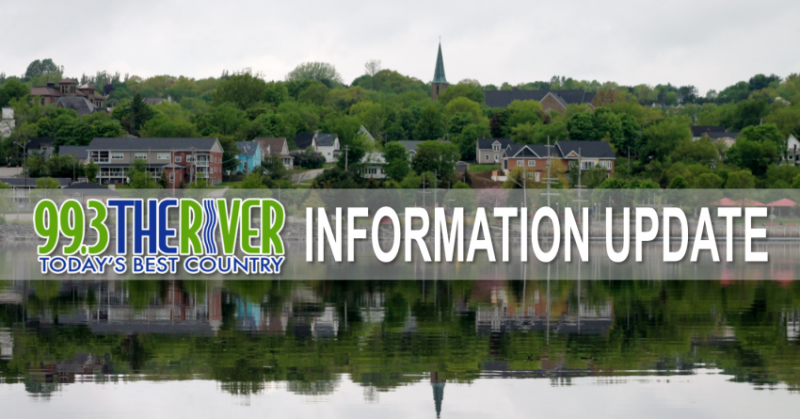 99.3 The River News – Nov. 22, 2019
(FROM MBS NEWSROOM)
EQUALIZATION PAYMENTS
The Higgs government has announced the community funding and equalization
grants for next year.
A release says total funding of $75.5-million-dollars is allocated… an
increase of about $415,000.
The formula is based on a communities ability to earn revenue and its tax
base, taking into account things such as policing when served by the RCMP.
This year, Miramichi's tax base increases by $27-million resulting in a
transfer payment of $6.2 million
—-
Throne speech debate
Opposition Leader Denis Landry didn't have much good to say about the Higgs'
Government's Throne Speech in the legislature yesterday.
Landry said Premier Blaine Higgs has his "head in the sand" on climate
change….one of the great challenges facing this generation. He also
criticized the government's continued legal actions challenging the federal
carbon tax. Landry also called the government's record on the economy
unacceptable, saying there should have been a lot more in the speech on job
creation.
—-
CAMPBELLTON HOSPITAL EMERGENCY
A hospital in northern New Brunswick has implemented emergency measures due
to a bed shortage.
Campbellton Regional Hospital says those measures include not accepting any
new admissions, redirecting ambulances to other health facilities and closing
surgical and obstetrics services until further notice.
Acadie-Nouvelle reports 42 patients were being accommodated on stretchers as
of yesterday due to a lack of beds.
Hospital management says the shortage is mainly due to beds being taken up by
patients requiring long-term care and staff shortages.
—-
SUTHERLAND
New Brunswick-born actor Donald Sutherland was inducted today into the
highest level of the Order of Canada.
Sutherland was made a companion of the order in a ceremony at Rideau Hall in
Ottawa.
He was awarded the honour for acting and international promotion of Canada.
Sutherland was born in Saint John and turned to acting in a career that has
spanned five decades and includes roles in "M*A*S*H" as well as the recent
Hunger Games films.
—-
TB update
Health officials say the person at Bernice MacNaughton High School in Moncton
who is being treated for TB is progressing very well.
Regional medical officer of health Dr. Yves Leger still won't say if it's a
student or staff member, citing confidentiality. He admits that can be
anxiety-provoking for parents. But measures are in place so the person is not
posing a risk to the community until they are deemed non-contagious. They are
also getting detailed information on the activities of the person and
locations they've been while they were contagious.
But Dr. Leger also points out TB, while spread through the air, isn't as
contagious as diseases like the flu or measles. So the risk of exposure is
very low. And nine out of ten people who are exposed, never develop the
disease.
—-
SPORTS
In the NHL, the Leafs under new head coach Sheldon Keefe, beat the Coyotes
3-1 in Arizona.  Bruins clipped the Sabres 3-2. (Penguins lost a 4-3 overtime
decision to the Islanders.)  The Jets lost 5-3 in Dallas.  Canucks had a 6-3
win in Nashville.  The Flames were shut down 5-0 by the Blues.  The Kings
beat the Oilers 5-1.
Houston Texans beat the Indianapolis Colts 20-17 in the Thursday night
football game.