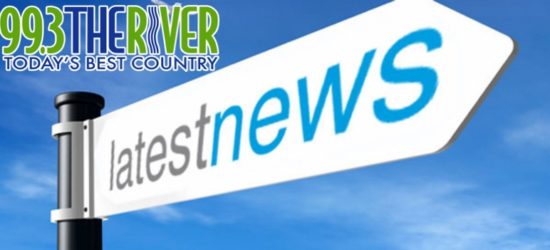 99.3 The River News – Nov. 20/18
(News Stories Provided by MBS Newsroom)
Paramedics
Premier Blaine Higgs has unveiled what he says are fundamental reforms to
deal with delays in ambulance response times.
AmbulanceNB has been ordered to implement a dedicated non-emergency transfer
service for hospital patients that will allow it to pre-identify a patient's
language of choice and deploy appropriate unilingual staff to meet their
needs.
The government says the change will allow the service to convert 40 casual
paramedics to permanent full-time status, while continuing to respect its
obligations under the Official Languages Act. It says separating transfers
out of the 9-1-1 system will allow for better co-ordination and reduce delays
in both systems — and will also provide for greater flexibility in
recruitment and retention of paramedics.
—-
SENTENCE CHANGED
An appeals court has changed the sentence handed to an inmate from Renous for
stabbing a guard who escorted him to the Miramichi Regional Hospital.
35-year-old Jonathan Hache pleaded guilty to stabbing the guard with a five
inch shank and getting into a physical altercation with two other guards and
hospital staff in July of 2015. The Judge in the case handed Hache a
concurrent sentence on all counts, meaning he wouldn't have to serve more
time. The Leader reports the appeals court has now ruled that sentence was
made in error, and Hache will have an eight year sentence for aggravated
assault added to his previous sentence for murdering another inmate while
serving time in 2003.
—-
Schools music fundraiser
The 7th Annual Walter MacDonald Memorial Concert raised $8,437.70 this year.
The money raised by the concert will go to Music programming in Miramichi
area schools.
—-
DRUGS AND WEAPONS
Two men are facing charges after police seized drugs and weapons from a home
on the Acadian Peninsula. RCMP say the executed a search warrant at a home on
the Pointe Brulee Road and seized cocaine, cash, firearms and prohibited
weapons.
A 45-year-old Point-Brulee man and a 38-year-old Caraquet man were arrested.
Both are due in court in March.
—-
Fracking
A natural gas developer has outlined plans for expansion if the new Higgs
Government lifts the moratorium on fracking.
Corridor Resources currently has 32 producing wells and a natural gas
processing facility in the Sussex area. If the moratorium is lifted, it would
drill five new vertical wells, complete three existing wells, identify sweet
spots, and drill a second round of up to five horizontal wells.
The new government has proposed lifting the fracking moratorium in specific
areas, like the Sussex region, if there is public support.
—-
MAJOR LEAGUE SPORTS
It was the Leafs over Columbus 4 to 2.
Washington beat the Habs 5 to 4.
Florida got past the Sens 7 to 5.
Calgary beat Vegas 7 to 2.
The Jets doubled the Canucks 6 to 3.
---