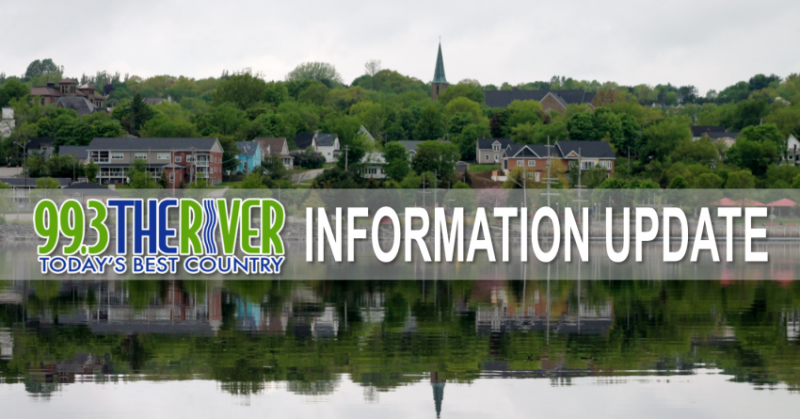 99.3 The River News—-Nov 19th, 2020
ALL STORIES FROM MBS NEWSROOM
—-
DRUG DEALER SENTENCED     
A 28 year old woman has been sent to prison for dealing drugs out of her home at Elsibogtog. Daisha Dawn Augustine pleaded guilty earlier to selling crack, meth and pills, driving while suspended and breach court undertakings among other things. The judge gave her an additional two years for the drug charges on top of 87 days already served in custody for the driving and breach charges.
Her lawyer says Augustine wants to beat her addiction while at the Nova Institute for Women in Truro and enroll in business classes at NBCC while there.
—-
CRIME UP MIRAMICHI           
There's been an increase in drug-related crimes in Miramichi recently.
Constable Brad Gallant tells the Leader they are also seeing more mental health calls as well…some related to drugs.
That's something Harvest House Miramichi is working on, trying to find a building for a drug-rehab clinic. But organizers including MLA Michelle
Conroy and Pastor Ray Arsenault say they can't wait for a building and that's why they've launched an outreach program now. The program will be held at
Pastor Arsenault's Skyway to Heaven Church.
—-
COVID 
Nine new cases of Covid-19 were reported in New Brunswick yesterday along with potential Covid flight exposures.
Five of the new cases are in the Moncton Region, two in Saint John and two in Fredericton area. The source of all nine of the infections remains under
investigation. There are now 40 active cases of the virus in the province -30 of those have been announced in just the past five days.
Meanwhile, Public Health issued a pair of advisories for anyone on board Air Canada flight 8954 from Winnipeg to Toronto, and Air Canada flight 8919 from
Toronto to Moncton on November 15. Anyone on board either of those flights is advised to self-monitor ofr symptoms for 14 days.
Elsewhere in the country COVID numbers continue to surge with 5,600 new cases added yesterday and one-hundred additional virus related deaths brining that
number to 11,186…and prompting stricter guidelines in several provinces.
—-
TRAVEL CONCERNS 
With increasing numbers of COVID-19 cases both here in New Brunswick and neighboring Nova Scotia Premier Higgs says a review of the Atlantic bubble
may be in order. Blaine Higgs tells CBC the bubble has been beneficial to both provinces but if widespread community transmission started stricter controls at borders
might be necessary.  Nova Scotia announced earlier this week seven of the provinces 24-active cases have been deemed community spread as it investigates two clusters in
the Halifax area.  Higgs says were not ready to go back to a border with Nova Scotia just yet,  but will continue to monitor the risk with public health in both provinces.
—-
AIRPORT MENTION  
In the wide ranging throne speech Tuesday a single mention of asking fundamental questions about the province's airports stuck out to many.
Premier Blaine Higgs acknowledged to CBC one of the ideas on the table is the idea of merging the Saint John, Fredericton and Moncton airports in a
centralized facility. Higgs says he knows people will immediately say one airport is not the solution, but says obviously travellers are finding a reason not to use
airports as much as they should. The Premier points to the fact Halifax sees four-and-a-half million passengers a year while New Brusnwick airports combined… only contribute
one-and-a-half million.
—-
RAYMOND TRIAL UPDATE   
The jury will resume deliberations this morning in the Mathew Raymond murder trial….deciding whether he was criminally responsible for the deaths of
Bobie Lee Wright, Donnie Robichaud, Rob Costello and Sara Burns.  With the jury now in deliberations, we can report on some of the happenings
in court which we were not allowed to tell you about during the trial. One of the more notable is the reason one of the jurors was dismissed and the case
is now being decided by 11.  Some jurors were concerned one of them was playng Sudoku on pieces of paper while testimony was underway or videos
playing…and that sometimes his eyes were closed as if he were asleep. The juror insisted he was just resting his eyes because the proceedigs sometimes were tedious. But Justice Landry said The perception he was sleeping was enough to dismiss him.
—-
 RIDE SHARING
The Higgs  government has introduced amendments that would allow ride-sharing services such as Uber to operate in the province.
It says the changes to the Motor Vehicle Act will set the standard for drivers and vehicles of ride-sharing services, as it does for taxis.
But it says it will be up to municipal governments to pass bylaws allowing and regulating such vehicle-for-hire services.  The Higgs government also introduced legislation today that would make it mandatory for doctors and hospitals to report all gunshot and stab wounds they treat to local police.