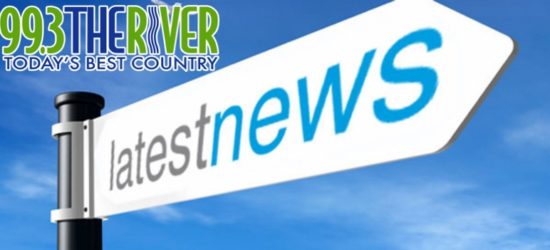 99.3 The River News – Nov. 1/18
(ALL NEWS STORIES PROVIDED BY MBS NEWS DEPARTMENT)
WALMART SUSPECT DEAD
Gunfire erupted inside the Walmart in Miramichi late Wednesday afternoon and
the suspect is now dead following a lengthy police chase. Miramichi Police
were called shortly after 5pm about a shoplifter in the Walmart but before
they could get there a number of shots were fired. Nobody was hurt during
that encounter. The male suspect fled in a vehicle and was pursued by police
on highway 11 until it was finally stopped with assistance of an RCMP spike
belt near Richibucto. Shortly after the vehicle came to a stop, officers
heard a gunshot fired inside the vehicle. The driver, a 26-year-old man, was
removed from the vehicle with serious injuries and later died in hospital. A
41-year-old woman who was a passenger in the vehicle was taken into custody
by the Miramichi police. The incident remains under investigation.
—-
Upper Derby Homicide
Fredericton police say they're investigating the death of a 31-year-old woman
as a homicide.
The body of Candace Rose Winona Stevens of Fredericton was found on a dirt
road in Upper Derby (near Miramichi) earlier this week.
Police are seeking the public's assistance with any potential information on
the case.
—-
Good Halloween
Miramichi Police report a good Halloween…Zero reports of any incidents over
night.
All trick and treaters respected the 8pm curfew. Officers are thanking
citizens for their continued. Not having any mischief complaints to deal with
allowed the officers to focus their attention on more serious ongoing
matters.
—-
Vacationing porker
There's a HAM on the lam near Chatham.
Ashton Corcoran told the Leader she has been searching for her missing pet
pig Wilbur for two weeks. The black guinea hog was spotted yesterday
afternoon roaming around Nelson but they couldn't catch up to him before
nightfall.
Corcoran said on Facebook she's looking for a live trap big enough to hold
him. If you spot Wilbur, and have a crate big enough, Corcoran says he loves
bread and sour cherry blasters. If anyone is able to catch him, call her at
506-461-1784 or Kevin at 403-848-1240 and they will come and get him. But she
points out "he is very smart, very fast and very strong".
—-
ROTARY PURSE AUCTION
The Rotarty Club of Newcastle's 7th annual purse auction returns this Friday.
This year the auction will support the purchase of a new Gamma Lymphatic
Probe at the Miramichi Regional Hospital. The device helps check for and
detect cancer following surgery for breast cancer. The 7th annual purse
auction takes place Friday at the Miramichi Agricultural Exhibition
Association on Church Street beginning at 7pm. The event features a fashion
show, a dessert competition, a silent auction for purses and a live auction
of celebrity purses. Tables of 8 are available at a cost of 25-dollars per
person. Tickets can be purchased through the Rotary Club, at Brookdales and
Town Hill Jewellry in Newcastle – or the Scotiabank branches in Chatham or
Newcastle.
—-
Obstetrics shut down again
The obstetrics unit at Chaleur Regional Hospital in Bathurst is shut down
again for the next several days because of a lack of nursing staff.
That means pregnant women on the Acadian Peninsula who go into labour will have
to travel to Campbellton or Miramichi an hour away, according to the Northern
Light.
Vitalité Health Network says the obstetrics unit should be open again
November 6th.
—-
DRUG ARRESTS
Two women were arrested due to search warrants at two homes in Shippagan
regarding alleged drug trafficking.
RCMP officers found meth, unstamped tobacco, and cash on October 26th.
The women, 43 and 53 years old, will be in Caraquet Provincial Court in
February.