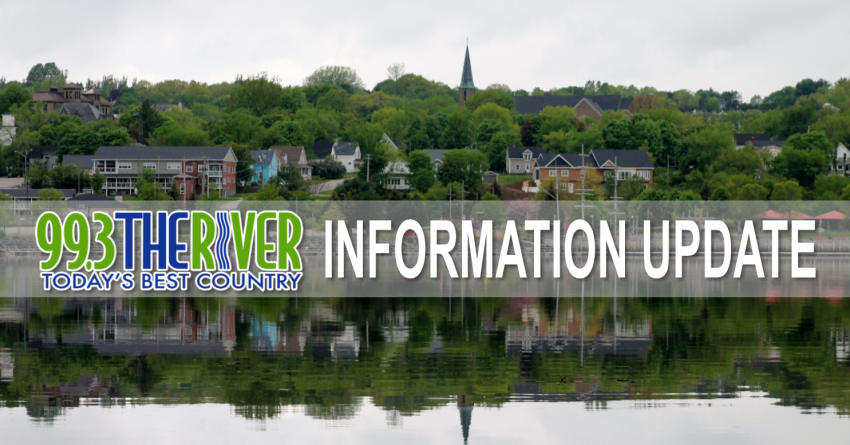 99.3 The River News—-May 8th, 2020
ALL STORIES FROM MBS NEWSROOM
—-
PRIDE 
The organizers of Miramichi Pride are already turning their attention towards next year.
Co-chair Chris Burns-Gemon tells the Leader they had no choice but to cancel this year's events. He says the board of Miramichi Pride continues to meet via video conference to discuss ideas for 2021- including what they hope will be a larger parade as well as fundraising events to be held throughout the year. Burns-Gemon says  they also plan to focus more on youth events. He says they also still hope to hold some form of online tribute to Miramcihi pride this year.
—-
VIA RAIL
Via Rail has extended the shutdown of its passenger rail service through most of the fall. Via says the Ocean, that runs between Halifax and  Montreal with stops in (Truro, Amherst, Moncton, Miramichi, Bathurst and Campbellton) will be out of service until at least November 1st. Via is also shutting down passenger service between Toronto and Western Canada until November.
—-
COVID
There were no new cases of Covid-19 reported in New Brunswick yesterday.
There was no public briefing held, but the province did post it's latest update on the numbers yesterday afternoon.
The number of cases in the province held steady at 120 following two consecutive days with a new cases on Tuesday and Wednesday.
118 of the 120 cases are considered resovled or recovered and there are no patients with Covid-19 currently in hospital.
Nationally, we are approaching 65-thousand cases in Canada and over 44-hundred Covid-19 related  deaths
—-
DAYCARES         
With the economy slowly starting to reopen in New Brunswick parents and operators are anxiously awaiting word on when day cares can reopen.
Jean Robinson, president of Early Childhood Care and Education New Brunswick tells CBC they know their on deck and the province has informed them information is coming soon on a reopening plan.
Robinson says operators will eventually take part in a webinar to bring them up to speed on what will be expected from public health when they get the go ahead.
Government spokesperson Tara Chislett did not have a definitive date but says they know having access to safe child care is crucial as parents begin going back to work
—-
 SHELTER NEED     
Domestic Violence shelters in the province say COVID-19 has put them in a serious financial crisis.
Shelter representatives tell CBC they have lost some employees who feel the health risks for working during the pandemic aren't worth the low wages.
Employees average wages are 15.70-per/hour and the organizatons are calling on the government for funding to boost that to 24-dollars-an-hour in order to keep staff.
Patty Michaud of South Central Transition House says that along with changes needed to meet physical distancing guidelines and fundraising being cancelled has created the financial crisis.
Premier Blaine Higgs says the shelters will certainly be looked at in great detail to understand what can be done to ensure that they provide their service.
—-
FISH MONEY   
There's some conflict over how much to spend on an advertising campaign to get New Brunswickers to go to work in fish plants since the government is banning any more foreign workers from coming in to the province.
Brunswick News reported the Labour Force Adjustment Committee would be spending $400,000 on the advertising campaign.
While acknowledging the committee is independant, Premier Blaine Higgs says it's government money that would be spent and he has not and would never authorize it because his government is already planning an ad campaign at a much lower cost of $20,000.
Higgs says if the government was going to spend that kind of money he would rather it went towards paying workers to fill the jobs.
—-
CRASH INVESTIGATION       
Defence Minister Harjit Sajjan says the military is still working on how to raise the wreckage of the Cyclone military helicopter that crashed into the Mediterranean Sea last week, killing six crew.
Sajjan says a team is working from Italy to investigate the exact reasons for the crash, and a parallel military investigation is also underway.
General Jonathan Vance, chief of the defence staff, says the military is more interested in accuracy than getting the details out quickly.