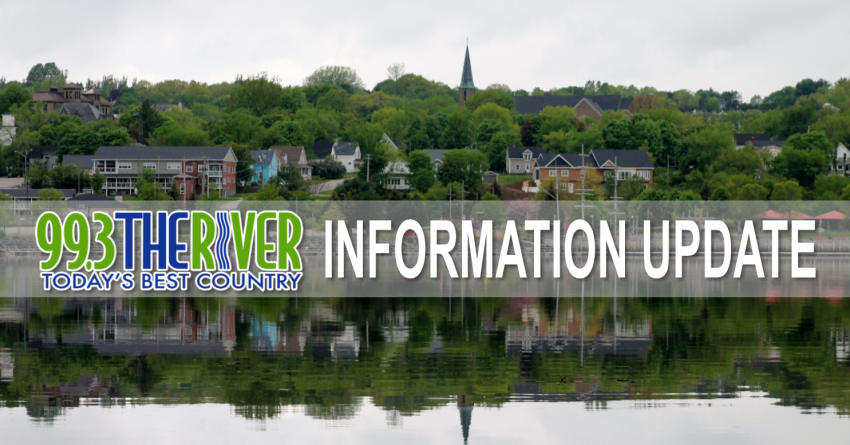 99.3 The River News – May 8, 2019
(FROM MBS NEWSROOM)
Fish packers back
About 450 people were all smiles as they went back to work in Cap Pele this
week.
They were laid off after two fires destroyed Cape Bald Packers processing
plants in Richibucto Village and Cap Pele in February. The investigation
continues into the cause of those fires, which left many people wondering
whether they would have jobs in the future.
The company is planning to rebuilt the plant in Cap Pele and in the meantime,
its remaining operation there is now processing lobster and other partner
plants in New Brunswick and elsewhere will handle crab.
—-
JUNO EVENT
A special event honouring the North Shore regiment will be held at James M
Hill Memorial High next week as students and the Anglophone North School
District kick of their Juno 2019 project.
It will see some students and staff travel to Normandy to walk in the second
world war footprints of the North Shore Regiment. The event at JMH next
Tuesday evening will feature Lt-Col. Dufour and UNB professor Dr. Marc
Milner, along with an exclusive film screening on the subject.
200 seats have been reserved for the public on a first come-first serve
basis, limited to two per person, and must be reserved 24 hours before the
event.
—-
TUITION TAX CREDITS
New Brunswick's Tory government has introduced legislative amendments that
would reinstate the tuition tax credit for students.
The tax credit would be available to full and part-time students attending
private and publicly funded institutions.
Students or their qualifying relatives would be able to apply for the tax
credit when they file their annual personal income tax returns beginning in
2020.
The amendments would also allow for tax credits from 2017 and 2018 to be
claimed for the 2019 and subsequent taxation years.
—-
NB ALERT TEST
Alert Ready, the national emergency alert system, will be tested in New
Brunswick today at 10:55 a.m.
The system was successfully used in New Brunswick in August last year when
Environment Canada warned people of a potential tornado.
The test will take place on television, radio and on your wireless devices.
The New Brunswick Emergency Measures Organization says it realizes many
people are still dealing with flooding but says it is crucial the twice
annual test take place.
—-
Body armour
The R-C-M-P isn't sure that all its officers have access to the rifles and
body armour they need to respond to an active shooter, almost five years
after three Mounties were gunned down in Moncton.
In a report released yesterday, interim auditor Sylvain Ricard said the
national police force has mismanaged the purchase, distribution and ongoing
maintenance of semi-automatic rifles known as carbines. The auditor also
discovered the R-C-M-P had enough hard body armour across the country, but
not all officers had access to the equipment.
—-
Flooding Inspections
Health and safety inspection teams are now visiting flooded homes and
businesses where the waters have receded.
Seven teams, consisting of fire, health, environmental and electrical
inspectors will look at damaged properties to make sure it's safe for people
to go back home.
Geoffrey Downey, at the Department of Public Safety, is asking for patience
as the teams have a lot of ground to cover with hundreds of properties in
Hampton, Quispamsis, Rothesay, and Kingston as well as other sites once the
water recedes.
In order to get a free inspection, property owners must register their
damages online or call 1-888-298-8555. You also need to register to be
eligible for compensation.
—-
SPORTS
The Mooseheads beat the Huskies 5-1 at Scotiabank Centre to even their
Presidents Cup final at two games apiece.
In the big leagues…the Blues outlasted the Stars 2-1 in double overtime to
win game seven of their western semi-final against either Colorado or San
Jose…which will be decided tonight.
In the NBA…the Raptors have taken a three game to two lead with a 125-89
rout of the 76ers.
On the diamonds…the Twins blanked the Blue Jays for the second straight
game…3-0 last night. Boston beat Baltimore 8-5.