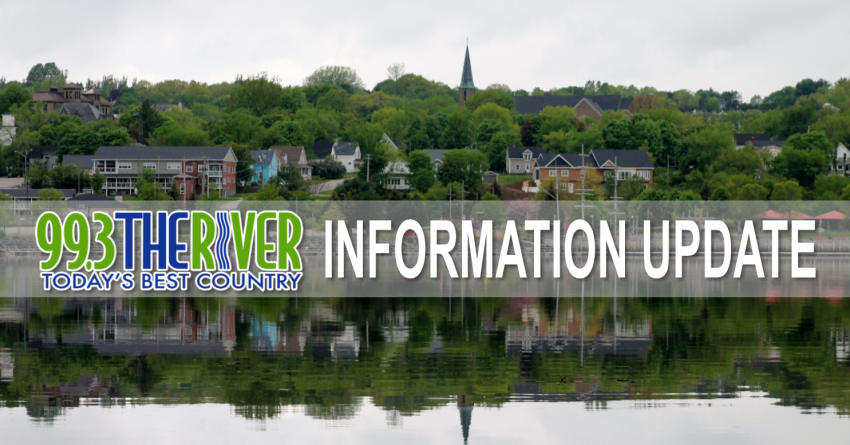 99.3 The River News – May 6 2019
(FROM MBS NEWSROOM)
Rogersville referendum
Residents of Rogersville and various communities around it are voting today
in a referendum on amalgamation
The question on the ballott is whether to merge Rogersville with surrounding
LSDs and the parishes of Acadieville, Saint-Louis and Weldford or maintain
the status quo. Voting will be held from 10:00am to 8:00pm at Le Centre
Communautaire de Collette, on Collette Road just outside Rogersville. Another
polling station is at Centre Communautaire d'Acadieville on Richard-Village
Road.
—-
More beds
Construction continues on two new nursing homes in Miramichi to replace the
Mt. St. Joseph Nursing Home which will then close. But Dr. Gerard Losier
thinks it should remain open.
Dr. Losier lobbied for years to get more nursing home beds…and the two new
homes will have 26 more beds than the present home's 133. But he says it
still won't be enough with dozens of people left lying in Miramichi Regional
Hospital because there still won't be enough nursing home beds. So he has
started a petition calling on the government to keep St. Joseph's
open…pointing out it recently went through a $12 million upgrade so many
parts of it still look new.
—-
Teen assault
A teen is facing charges after a disturbance at the Miramichi Hospital early
yesterday morning.
Police were called around 4:45am to the emergency room where they arrested an
intoxicated 16 year old boy. No word on charges.
—-
Solitary-Confinement-Bill
Senator Kim Pate believes a bill that is supposed to end solitary confinement
in Canadian prisons should be scrapped.
Pate has spent 40 years advocating for women in the criminal justice system.
She says Bill C-83 just renames segregation cells as "structured
intervention units" and removes caps on how long inmates can be kept in
them.
The bill is a response to a coroner's inquest into the suicide of 19-year-old
Ashley Smith, originally from Moncton who died in solitary confinement in an
Ontario prison after a thousand days in segregation.
—-
Flooding
The flood waters continue to recede and more people are returning home to
begin the clean up and drying out.
Officials are warning people to be mindful of the secondary health risks
posed by the flooding, such as mold and contaminated household items.
The province is also encouraging people to register damages to their homes
for financial assistance and safety inspections. Residents can register
damage by calling 1-888-298-8555 or online by going to www.snb.ca/emo.
(The Canadian Press)
—-
CUPE ENDS SIT IN
The sit in by CUPE members in the nursing home workers contract dispute ended
Saturday.
They were demanding a meeting with Social Development Minister Dorothy
Shepherd or Premier Blaine Higgs. Representatives tell CBC they didn't
achieve that goal and it became clear after tension-filled clashes with
Government Security that the sit-in wasn't working so they ended it and will
try something else.
—-
Superstore Loblaws recall
Loblaws and Atlantic Superstores have recalled some President's Choice and PC
Black Label brand sauces due to the possible presence of glass pieces.
The recall is for President's Choice Creamy Horseradish in 250 ml bottles
with a best before date of Sept. 9, 2019, President's Choice Thai Red Curry
Cooking Sauce in 400 ml bottles with BBD up to Dec. 15, 2019 and PC Black
Label Lemon Curd in 250 ml bottles with BBD up to Sept. 21, 2019.
The Canadian Food Inspection Agency says there have been no reported injuries
because of the glass. Recalled products should be thrown out or returned to
the store where they were purchased.
—-
SPORTS
The Blues forced game seven in their NHL playoff with a 4-1 win over Dallas.
In the NBL playoffs…the Magic held off the Hurricanes 85-82 to win game
seven of their series and advance to the final against St. John's.
NBA playoffs…the Raptors beat the 76ers, 101-96 to tie their series at two
games each.
On the diamonds, the Blue jays were pounded 10-2 in Texas. Red Sox b eat the
White Sox 9-2.