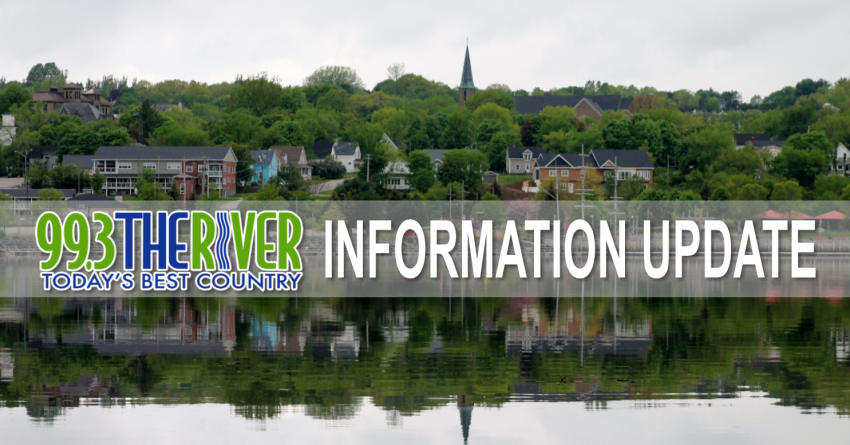 99.3 The River News – May 3/19
(FROM MBS NEWSROOM)
Nursing-Home-Protest
Nursing home unions are continuing their sit-in in the offices of Social
Development Minister Dorothy Shepard in Fredericton.
Police are letting them stay but say if they leave they won't be allowed back
ion…so the union leaders have sleeping bags and are getting food from their
supporters who are picketing outside.
Shepard last week said the unions were given an enhanced offer. The unions
say they have yet to see it and are demanding a meeting with Shepard…and
won't leave until they get it.
—-
Man with Arrest Warrants Caught at Airport
Miramichi police got a tip Wednesday about a man wanted on several warrants.
They finally tracked the 28 year old man down at the Moncton International
airport waiting to board a flight. They put the cuffs on him and brought him
back to Miramichi where he is being held in custody until a court appearance.
No name is being released yet…nor what the warrants were for.
—-
Deadly bed sore
The Vitalite Health Network is reviewing its procedures in dealing with
bedsores.
Steven Hawkins told CBC his 82 year old mother Lola Chiasson Hawkins was
admitted to hospital in February of last year after falling and breaking her
hip at her home in Caraquet. She spent the last 14 months in a number of
hospitals because of complications including a horrendous bed sore that went
right to the bone. His mother died last month at Dr. Georges-L-Dumont
Hospital in Moncton.
The Vitalité Health Network is review its practices in addressing bedsores
and promises that change is on the way.
Hawkins has a hard time accepting that, saying he still hasn't been told the
cause of his mother's death.
—-
NB POWER HIKE
N-B Power is applying for a rate hike.
The Energy and Utilities Board says the utility is asking to increase
residential rates by 2.5% and small industrial customers by 1.7%.
Public Hearings on the request will be held May 21st to 31st. Members of the
public wishing to attend and comment must register with the board today.
—-
MLA RAISES
MLA's are giving themselves a raise.
An all party committee has agreed to provide roughly a million dollars for
key salaries and money MLA's are given to spend in their home ridings. Each
MLA will now receive a $50,000 allowance for constituency spending, up from
$40,000.
Brunswick News reports the Government House Leader will see a salary increase
of more than $26,000. The official opposition leader will get an $11,000
raise. Party leaders and whips increase $2,500…on top of the base salary of
$85,000 all MLAs receive.
Not every MLA supports the pay hikes. Michelle Conroy has announced she's
resigning as whip so she won't qualify.
—
SPORTS
The Mooseheads lost the opening game of the Q-League's President's Cup final
5-2 to the Huskies in Rouyn-Noranda.
The Bruins and Blue Jackets eastern semi-final is tied after a 4-1 Boston win
in game four. Nathan MacKinnon kept his scoring spree going with a goal as
his Avalanche beat the Sharks 3-0 tying their series.
In the NBA playoffs…Philadelphia beat the Raptors 116-95 to take a two game
to one lead.
The Blue Jays were swept by the Angels in L-A 6-2 last night. White Sox beat
the Red Sox 6-4.