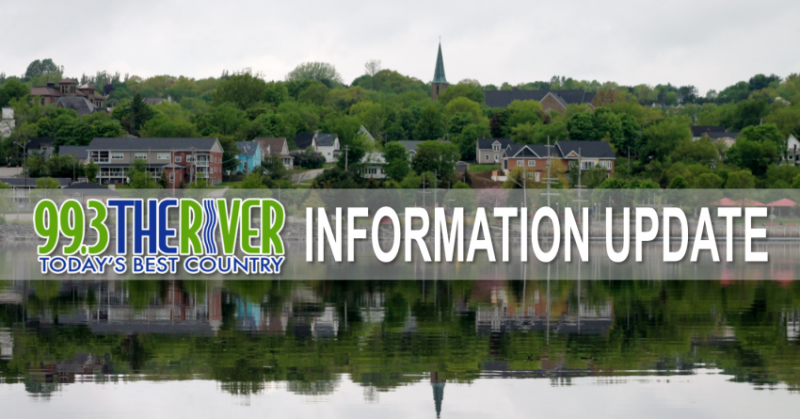 99.3 The River News—-May 21st, 2020
ALL STORIES FROM MBS NEWSROOM
—-
FISHING CLOSURE    
An area in the middle of the Gulf of St. Lawrence will be closed to fishing until November 15th as part of efforts to protect North Atlantic right whales.
The first season-long fishing closure of the year was announced after the highly endangered whales were spotted in the area.
DFO says the closure is expected to have minimal impacts on nearby fishing areas for crab, lobster and groundfish.
A new, dynamic closure protocol introduced this year is aimed at providing enhanced protections for the whales by closing areas where they are gathering.
—-
 PARLEE   
The New Brunswick government is proceeding with improvements to the main access road to Parlee Beach Provincial Park despite the COVID-19 pandemic.
The project includes a complete rebuild and resurfacing, plus a new multi-use trail that will span the 1.8 kilometres from the entrance to the parking lot.
Tourism Minister Bruce Fitch says many New Brunswickers are expected to visit Parlee Beach this year despite the pandemic having a major impact on tourism.
Parlee Beach Provincial Park is scheduled to open with reduced services tomorrow, and a detour will allow access until the upgrades are completed at the end of June
—-
FATAL DALHOUSIE             
A 36-year-old man from Dalhousie has died following a single-vehicle accident in Dalhousie Junction yesterday (WED) morning.
Campbellton RCMP say they responded to the crash around 5:30 on Route 11.
The collision is believed to have occurred when the car left the road and rolled over multiple times.
The driver and sole occupant was pronounced dead at the scene. Police say neither drugs or alcohol are believed to be factors in the crash.
—-
PHASE 3         
With no new cases of COVID-19 in the last two weeks Premier Blaine Higgs appears ready to move the province into phase-3 of recovery.
Higgs referenced the possible move to the next step as soon as tomorrow
at yesterday's briefing that will see the opening of additional services and businesses.
The government website says phase-three contains things such as gatherings with physical-distancing of 50 or fewer, swimming pools, gyms, yoga studios and recreational facilities.
Higgs was adament though that moving to the next step does not include opening the borders up to non-essential travel.
—-
COVID UPDATE
New Brunswick marked a good news milestone yesterday.
Chief Medical Officer Dr. Jennifer Russel confirmed no new cases of Covid-19, marking two weeks since the last reported case in the province.
All 120 cases in the province have been deemed fully recovered.
Nationally,  there are now more than 80-thousand confirmed cases and over 6000 Covid-19 related deaths.