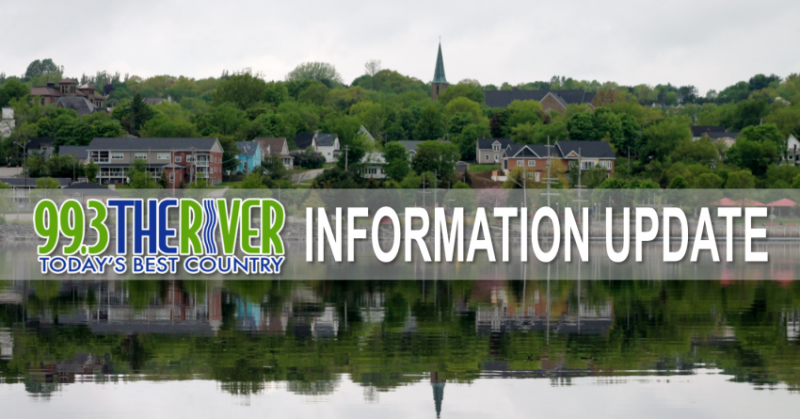 99.3 The River News—-May 20th, 2020
ALL STORIES FROM MBS NEWSROOM
—-
TURBINE DAMAGE   
Bathurst RCMP are investigating damage caused to wind turbines in Caribou Depot.
Police say overnight on May 17th someone damaged ten turbines at the Caribou Wind Park located off Route 180.
RCMP say it appears someone was trying access the base section causing significant damage leaving three turbines inoperable, while another was damaged by fire.
Anyone with information is asked to contact police or Crimestoppers.
—-
COVID & DAYCARES   
Several day cares across the province opened yesterday as New Brunswick took another major step in the economic recovery plan.
It's been almost two-weeks since the province green lighted the opening of several other businesses including restaurants and virus numbers are holding steady.
No new cases were reported again yesterday marking the fourth straight day of no new active cases leaving the number at 120.
Across Canada the numbers have not been as strong… there are now more than 79-thousand confirmed cases and nearly 6000 covid-19 related deaths,
—-
COVID NUMBERS       
The province has gone 12 days without any new cases on COVID 19 and fourth straight day yesterday with no active cases.
The province issued a release saying the number of cases remains at 120 with all cases considered recovered.
Despite no new cases testing continues at a rapid pace with more than 200 performed in the last 24-hours and close to 21,000. Chief medical officer of Health Dr. Jennifer Russell says there still may be undiagnozed cases lurking somewhere in the province with asyptomatic people coming across the province's borders as the likely source. So they are continuing to test.
Nationally we now have over 79,000 cases and 5,912 virus related deaths.
—-
 SCHOOLS FOR TEACHERS               
The province has announced teachers will be returning to schools as early as June 1st, but without students.
Education and Early Childhood Development Minister Dominic Cardy says the coming weeks will allow staff and teachers to finalize at home learning options and prepare for next year.
Each district will be responsible for developing and communicating their return-to-work policy for staff, including providing orientation.
Cardy say the returns will be staggered or based on shifts depending on the district with the last day of work for teachers on June 23rd.
—-
TENANTS EXPIRED
The New Brunswick government is reminding tenants that the protection from eviction imposed due to the COVID-19 crisis expires at the end of this month.
It says landlords will be authorized to serve tenants with an eviction notice for non-payment of rent after May 31st.
The province says the Residential Tenancies Tribunal will work with landlords and tenants who can prove they were financially impacted by the pandemic to come up with a mediated payment plan if full payment is not possible.
It says all other tenants will be required to pay their rent in full or face possible eviction
—-
NB MOOSE HUNT   
Registration is now open for New Brunswick hunters to apply for a chance for a licence for the 2020 moose hunt.
A draw will be held for the four-thousand -794 licences available this year.
Natural Resources Minister Mike Holland says the annual moose hunt is a tradition for many people.
The season runs from September 22nd to 26th.
—-
 BORDER     
The Canada-U-S border will remain closed for another month to non-essential travel between the two countries.
Prime Minister Justin Trudeau says the decision to prolong the ban was necessary to protect the health of people on both sides of the border.
Canada's top public health official also highlighted the need to keep borders closed and concentrate on ensuring the domestic situation is well in hand before welcoming outside visitors. Doctor Theresa Tam says there's a need to cautiously lift measures within our own borders first to see, slowly, what happens.