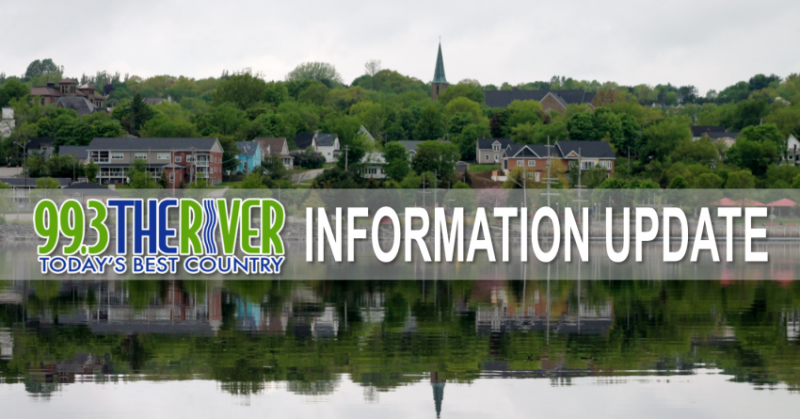 99.3 The River News—-May 1st, 2020
ALL STORIES FROM MBS NEWSROOM
—-
BIRTHDAY PARADE 
There was another birthday parade of cars yesterday past a birthday girl's house since big parties still aren't allowed…but this birthday girl, Mary Walsh, was celebrating her 107th birthday in Baie-Ste.Anne.
Mary told the Leader she was overwhelmed by the support as 93 vehicles paraded by her home. She stood on her veranda and waved back at all of them.
—-
COVID NUMBERS
New Brunswick no only has four active cases of COVID-19 after the 12th straight day of no new cases yesterday.
Chief Medical Officer, Dr. Jennifer Russel says 114 of the 118 cases in the province are now considered recovered.
Dr. Russel says as we move into reopening phases residents need to adapt to a new normal that includes wearing masks and keeping your distance when meeting on the street.
Work is also done with businesses to help them prepare for opening safely with public health measures in mind.
Across Canada we now have over 31-hundred COVID-19 related deaths and more than 53-thousand cases.
—-
CRACKS IN COMMITTEE 
Some cracks are appearing in the all-party cabinet committee over the foreign worker issue. The committee includes all the party leaders who took an oath to keep committee discussions secret.
Green party leader David Coon was saying yesterday farmers should be eligible for exemptions if they can show they can quarantine foreign workers for 14 days and provide physical distancing in their accommodations.  Coon was careful in saying reaching a general consensus doesn't mean unanimity by the committee.
Some, including Liberal Leader Kevin Vickers, are saying the legislature should be recalled as soon as possible.
Higgs said the legislative process will have to start up, but he wants them all to continue working together and not resort back to the political days of the past.
—-
WORKERS NEEDED   
With the announcement by Premier Blaine Higgs that no new temporary foreign workers would be allowed into the province some fish plants are scrambling for workers.
Two plants in Cap-Pele are each looking to fill hundreds of jobs that would normally be filled by foreign labour that have been working at the plants for years.
Nat Richard of Cape Bald Packers tells CTV he has no hesitation is saying they are looking for 100-additional workers and the same number is needed at the other plant.
Justin Leblanc the communications director for Cap-Pele' says if the plants are operating as normal it will have a domino effect on the local economy.
—-
NB SCHOOLS DIFFERENT                            BILL/TJ                  THUR AFT
Education Minister Dominic Cardy says when school resumes it will be totally different under COVID-19 measures.
Cardy tells the Telegraph Journal barring having a vaccine or some other radical change in the way that the virus presents schools would be fundamentally changed by physical distancing rules.
The minister says schools are designed to hold a number of people in a small space which makes returning incredibly challenging.
Cardy says their current plan has school resuming in September, but it may still be partially online and will require a total change in the way schools are run.
—-
BODY FOUND   
Police have offered very few details after a body was found along the banks of the Restigouche River Wednesday afternoon.
A statement from Quebec Police says a citizen discovered the body in the rocks near the inter provincial bridge in Pointe-a-la-Croix.
Police have not released the gender of the person found or given any details on the investigation.
The body is being sent for autopsy to identify the person and determine cause of death.