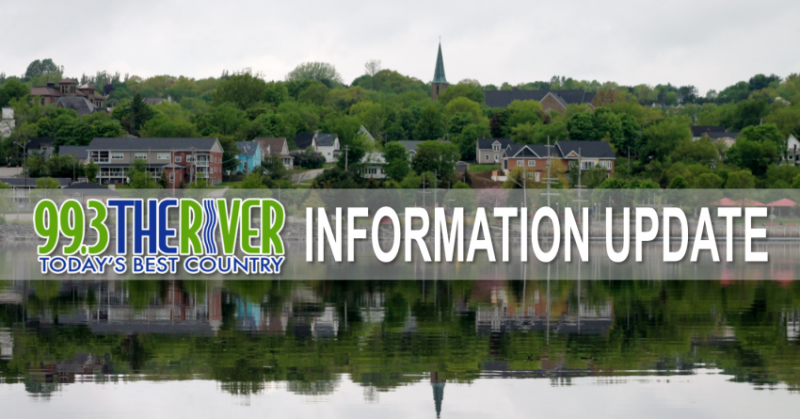 99.3 The River News—-May 19th, 2020
ALL STORIES FROM MBS NEWSROOM
FIRE INJURY  
A man is in hospital with multiple injuries including a broken ankle after being forced to jump from a window to escape a fire in his home outside of Miramichi.
Officials say the fire Saturday night gutted the one-and-a-half storey house on North Napan Road.
The Red Cross is assisting the man with emergency purchases while he remains in hospital. No word on the cause of the fire.
—-
FUNDY NUMBERS   
More than 2-thousand vehicles showed up at Fundy National Park on Sunday breaking the old attendance record.
According to CBC, line-ups were at times a hundred cars deep with about a two-hour wait to get into the park.
Fundy Trail Parkway Development Authority Greg Turner says they are thrilled to start the season with such great enthusiasm from the public.
Things looked a little different within the park with some trails closed because they were too narrow for physical distancing, while others are now one-way.
—-
FATAL CRASH     
A 69-year-old Moncton woman died after a single vehicle accident on Route 465 in Beersville Saturday evening.
RCMP say a car travelling southbound left the road and went into a ditch striking a culvert.
The passenger in the vehicle was pronounced dead at the scene while the driver was taken to hospital with serious, but non-life threatening injuries.
The investigation into the cause of the crash is ongoing.
—-
COVID NUMBERS     
New Brunswick remains free of active COVID-19 cases with none reported over the long-weekend.
The number stays at 120 with all cases considered recovered. As of yesterday over 20-thousand people have been tested for the virus.
In a release public officials say that in phase two its important to remember the plan is aimed at reopening businesses and activities, but also working to prevent a resurgence of transmission.
Nationally the news isn't as good with now more than 78-thousand cases and 5842 virus-related deaths.
—-
TRANSPORT VS MOTORCYCLE   
A 62-year-old man from Beardsley has died following a collision between his motorcycle and a transport truck in Lower Woodstock Saturday afternoon.
RCMP say the collision is believed to have occured when the truck struck the motorcycle while turning left onto Highway 2 from Beardsley Road.
The driver of the motorcycle died at the scene from this injuries.
The 49-year-old truck driver from Hamilton Ontario was uninjured, but has been charged with driving without due care and attention and failing to yield to oncoming traffic when turning left.
He is scheduled to appear in court September 8th.
—-
SNITCH LINE   
The province gave out 99 tickets during phase-one recovery based on over 14-thousand calls to the COVID-19 reporting line.
Public Safety spokesperson Shawn Berry tells the Telegraph-Journal the most common calls are around travellers not self-isolating when they return to the province and restaurant workers not wearing gloves and masks.
The numbers show that less than one-percent of calls that come into the line result in fines… Premier Blaine Higgs has said in the past most cases are resolved through education.
Tickets ranged from between $292.50 to $10,200
—-
SNOWBIRD PILOTS       
As Canada mourns the loss of Snowbird Capt Jenn Casey of Halifax… pilot Capt. Richard MacDougall of Dieppe is recovering in hospital.
MacDougall suffered multiple fractures, but is expected to recover from the accident that saw the plane crash in a residential neighborhood in Kamloops BC.
Little is known about what caused the crash, but Lieutenant-Colonel Mike French says it was caused by a variety of issues leading to a worst-case scenario.
Investigators have arrived in BC and the Snowbirds Operation Inspiration has been grounded until further notice.