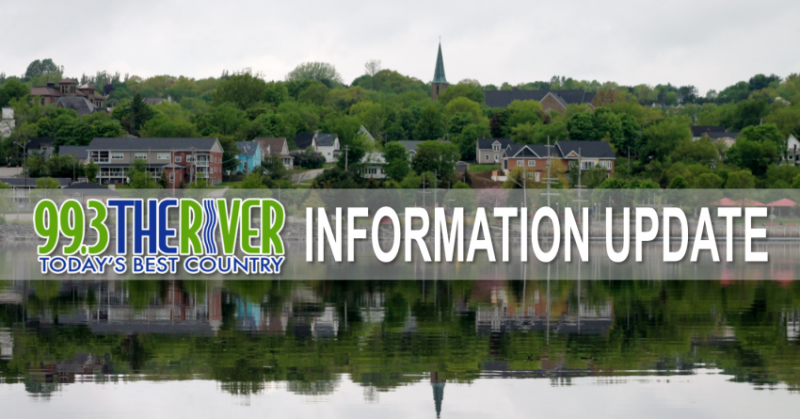 99.3 The River News—-May 14th, 2020
ALL STORIES FROM MBS NEWSROOM
—-
DAYCARES
Daycares in the province are due to reopen next week…but many may not.
Jennifer Burns, who runs Jenny Bear Daycare in Moncton, says hers won't be opening. Burns tells CBC she had agreed a few weeks ago to reopen but that was before she saw the government's detailed requirements…and some she says just don't make sense or are contradictory.
For instance, anything that can't be sanitized like play dough, stuffed animals or dress-up clothes, are banned. Burns says groups of up to 15 children will be allowed without social distancing but she points out if even one of them is COVID-positive it'll still spread through the group.
She's delaying her opening until at least June 1st in hopes the rules will be relaxed by then.
—-
MIR DRUG BUST
Six people are facing drug and weapons charges following a series of incidents in Napan. RCMP say they were first called about a suspicious vehicle parked at a gas station last Friday morning. The vehicle was later located at a nearby home on route 11.
A 23-year-old Miramichi man in the vehicle was taken into custody following a short altercation with police and crystal meth and a set of brass knuckles were seized from the vehicle. Five other people in the home were also taken into custody. A search turned up crystal meth, cocaine, hydromorphone and prescription drugs, prohibited guns and knives as well as cash.
Two men and a woman from Miramichi and a man from the Metepenagiag First Nation were released until future court dates.
23-year-old  Ryleigh Dingwell and 43 year old Terry Hurshman were remanded on numerous charges.
—-
TIMMIES FINES             
This morning's double-double could end up as one very expensive coffee for some.
Miramichi police are cracking down on drivers still stopping on the King George Highway in the lineup waiting to get into the Edwards Street Tim Horton's.
They say it's a safety hazard and a violation of the motor vehicle act.  They are telling drivers to obey the posted signs along that stretch and avoid the $172 fine.
—-
COVID NB
New Brunswick has now gone seven days without a new case of COVID-19.
The number of cases in the province remains at 120 with only two active cases as 118 are now considered recovered.
Dr. Jennifer Russell, chief medical officer of health says even with the good numbers and phase 2 underway caution is still needed.
Russell says ss we continue along the road to recovery, we must do all we can to protect those who are at great risk from COVID-19 by following public health guidelines.
Nationally we now have over 53-hundred virus related deaths and 72-thousand cases.
—-
NB FARMER'S MARKETS                    (wire wed.aft)
The province is allowing farmers markets to reopen as long as they follow health measures like physical distancing.
The market operators are being tasked with developing an overall COVID-19 operation plan, and in addition, each vendor must develop an individual operational plan.
Agriculture Minister Ross Wetmore says the markets are a key part of the province's agriculture system. (3)
—-
EMPTY MALLS      
Some malls started to open yesterday with reports across the province of eager people lining up to shop, but most realized quickly things aren't business as usual.
According to CBC Fredericton's Regent Mall has 90 retailers with only about 20 open at the start of business yesterday.
Shoppers were also greeted with security guards informing them of physical distancing, limited numbers in each store, and general rules under the new normal.
The experience at Champlain Place in Dieppe was similar with only 22 of 90 stores and restaurants open as others work to meet public health measures.