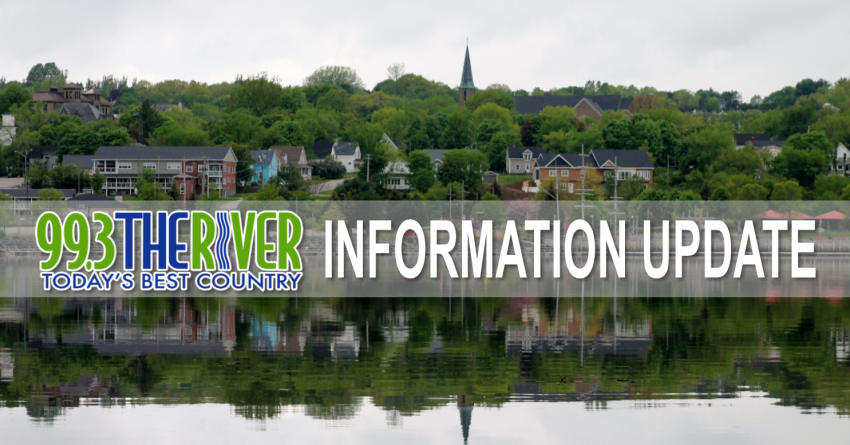 99.3 The River News – May 14, 2019
(FROM MIRAMICHI POLICE FORCE)
The Miramichi police force is requesting the assistance in locating Joseph Doyle 76 years old of Nelson, and Chloe Burke 11 years old, Doyle was last seen around 5pm on May 13th, Doyle is believed to be travelling in a 2015 Ford Escape white in color New Brunswick plate JJW627, if anyone has seen this vehicle please contact the Miramichi Police Force at 506-623-2124.
(FROM MBS NEWSROOM)
ESGENOOPETITJ HIT AND RUN
A pedestrian was seriously injured in a hit and run at Esgenoopetitj early
Sunday morning.
A 22-year-old man from Elsipogtog was walking along Micmac Road when he was
hit by a vehicle which then took off. The victim was taken to hospital with
serious injuries.
RCMP is looking for either a red or orange SUV. Anyone with information is
being asked to contact the Negauc RCMP or Crime Stoppers.
—-
ARMED ROBBERY
A 49-year-old man has been charged in connection with an assault and armed
robbery on the Esgenoopetitj Firs Nation late last week. RCMp were called to
a home in Esgenoopetitj shortly before midnight last Thursday after a man
wearing a ski mask allegedly entered the home and tried to steal prescription
pills. The home owner confronted the suspect and was assaulted, suffering
minor injuries. On Friday, mounties arrested and charged 49-year-old Weldon
Kimberly Ward with break and enter, assault with a weapon and other counts.
He was held in custody over the weekend pending a bail hearing today.
—-
NEW HEALTH CHIEF
Horizon Health has named a new Chief of Staff for Miramichi and surrounding
area.
Dr. Stewart MacMillan, a radiologist at Miramichi Regional Hospital, was
named as the area's new Medical Chief…responsible for chairing and advising
the Medical Advisory Committee for the Miramichi area on the quality of care,
patient access, and safety.
MacMillan takes over for Dr. Michael Hayden who held the position since 2015.
—-
POLICE COMMISSION
An independent consultant has been tasked with reviewing the policies,
practices and procedures of the New Brunswick Police Commission.
Retired assistant R-C-M-P commissioner Alphonse MacNeil will conduct the
review which is due this summer.
The commission's board of directors made a formal request in January to help
identify an independent third party to perform the review.
The board requested the review to maintain public confidence in the
commission as an independent oversight body responsible for protecting the
public interest in matters of policing.
—-
NB MOOSE DRAW
Hunters in New Brunswick who have not had the chance to hunt moose will now
see their odds improve with changes to the annual moose draw.
The province says number of ballots available to applicants whose names
haven't had any luck in the last 20 years of 20 years in the random
computerized draw will increase to 243 from 81.
That will increase the probability of their success to 93.9 per cent. Another
change will require applicants to provide proof of proper training or
previous hunting experience before they can apply for the draw.
4-thousand-744 tags for harvesting a moose are being issued for the 2019
moose hunting season in New Brunswick.
About 60-thousand hunters apply each year.
—-
Onex-WestJet
Shares in WestJet soared more than 60% on news it's being purchased by Onex
Corporation for $5-billion.
The friendly deal would see the Calgary-based airline continue to operate as
a privately held company. WestJet chief executive Ed Sims, who will remain
C-E-O, says no job losses are planned.
Onex will continue the current employee profit-sharing program that sees a
portion of profits distributed twice a year to all 14,000 WestJet employees,
on top of an annual bonus.
—-
SPORTS
The Blues beat the Sharks 4-2 tying the NHL's western final at a game apiece.
Team Canada edged Slovakia 6-5 and are now two and one at the World
Championship.
The Moncton Magic beat the Edge 103-93 in St. John's to take a three game to
none lead in their NBL final.