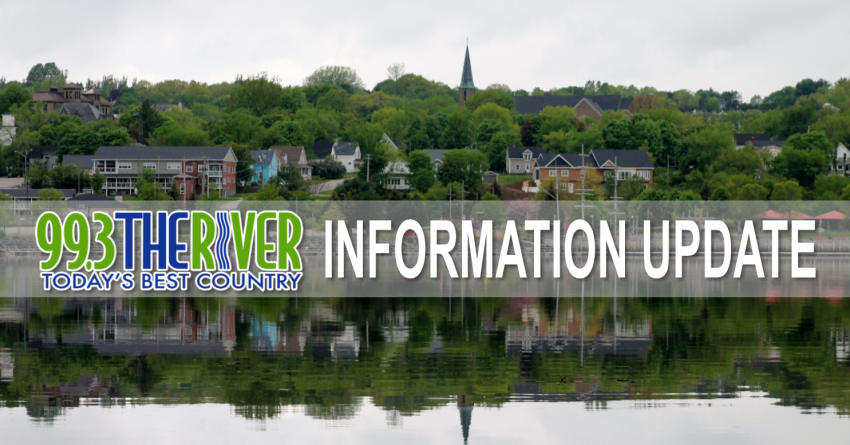 99.3 The River News – May 13, 2019
(FROM MBS NEWSROOM)
Police week
It's Police Week across Canada and Miramichi Police are celebrating. The
Force is inviting citizens to join in.
There will be an Emergency Vehicle Parade Thursday with plans to visit
Elementary Schools and two Senior's homes. They'll be joined by Mayor Adam
Lordon as they visit five elementary schools…Nelson, Carrefour, Max Aitken,
Gretna Green, and King St. We will just be making a quick drive through in
front of each school, just stopping long enough to exchange waves with
children from each school.
On Saturday May 18th, between 10:00am and 2:00pm, Miramichi Police will have
a vehicle and equipment display in front of the Sobey's Bridgeview Plaza
location.
—-
Vickers vision
There was lots of red and white at the Miramichi Agricultural Exhibition
Centre Saturday as the new leader of the Liberal Party outlined his vision
for New Brunswick.
Kevin Vickers talked about the divide between northern areas of the province
and the more prosperous South according to the Leader.
Vickers told the 250 party supporters the Liberals need to do better,
emphasizing cooperation, bridging political divisions and finding common
ground. He laid out his vision in five areas…improving the economy, fiscal
responsibility, education, health care and the environment.
—-
Flooding update
The Emergency Measures Organization says the Saint John River is now below
flood level in all regions of the province as recovery efforts continue.
E-M-O Director, Greg MacCallum says the flood response took 20 days, but the
recovery will take months. He says there are fewer damage reports than last
year so far…and he credits that to people being better prepared.
The Red Cross says residents of 69 homes remain in temporary housing because
of the flooding, and it's offering 600 dollars to help meet immediate needs
under its own assistance package.
—-
Arctic-Future-Development
An Inuit group wants Ottawa to permanently protect large sections of the
Eastern Arctic that are thought to hold large deposits of oil and gas.
The Qikiqtani Inuit Association says parts of Davis
Inlet and Baffin Bay are too important to the animals Inuit rely on.
The request is part of an effort to map out areas that can be developed
around Baffin Island in such a way that it will not harm the traditional
Inuit way of life.
—-
Emergency-Meeting-Norman
There's a call for an emergency meeting of the Commons defence committee on
the Mark Norman case.
The vice-admiral was second-in-command of the military before he was
suspended and then charged with breach of trust over alleged leaks of secret
information about a navy shipbuilding contract.
Three Conservative and one New Democrat M-P want to hear from Norman and the
prime minister on the matter. No word yet if the Liberals with the majority
on the Committee will allow it.
—-
SECURE FARMERS
Mounties are reminding farmers to secure their yards as cropping season
begins.
Police say that for many farmers, this time of year may mean filling up their
slip tanks, dusting off equipment and unlocking sheds or storage facilities.
They say that unsecured yards, combined with increased mobility due to the
warm weather means additional opportunities for a quick score for prolific
criminals.
R-C-M-P have posted videos on how to secure farm property, and ask farmers to
report suspicious people and vehicles.
—-
SPORTS
The Bruins beat the Hurricanes 6-2 to take the first two games of their
eastern final.
The Raptors are in the NBA's eastern conference final after eliminating the
Sixers 92-90 in game seven…and now face the Bucks. Portland eliminated
Denver 100-96 and face Golden State in the western final.
The Blue Jays lost 5-1 to the White Sox. The Red Sox dominated Seattle 11-2.