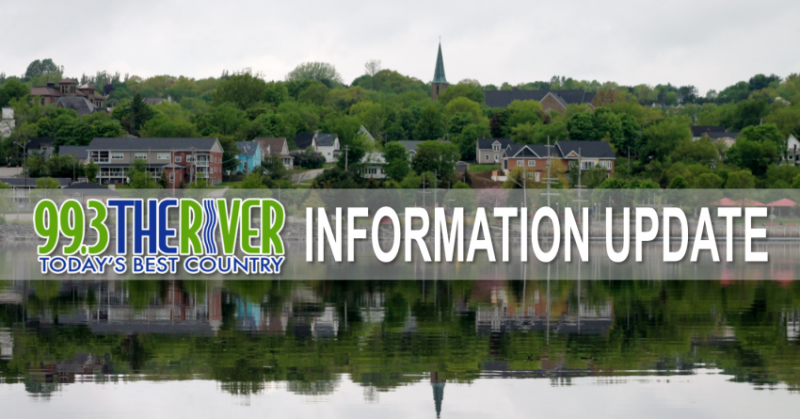 99.3 The River News—-May 12th, 2020
ALL STORIES FROM MBS NEWSROOM
—-
TRAFFIC DETOURS     
Drivers in Miramichi will be facing some weeks-long detours starting in the coming days major work gets underway overhauling three King George Highway intersections in Newcastle. The most extensive work is taking place at the Newcastle Boulevard intersection, with new turning lanes and a concrete island being installed.
Work will also take place at the intersections of Jane and George Streets and the King George. Underground utility work is part of that project as well.
Eastbound drivers on the KGH will be rerouted up Jane and Newcastle. Pleasant Street will also temporarily be converted to a two way street to handle the detoured traffic flow. All of the work, originally designed to help traffic flow in anticipation of the Centennial Bridge closing, is expected to wrap up in July.
—-
CCNB OPENINGS   
CCNB campuses in Campbellton, Bathurst, Dieppe, and along the the Acadian Peninsula are partially reopening for practical training.
According to the Tribune about 300 students returned last week along with over 280 staff which is about a third of the workforce.
Officials with the school say the reopening was done under strict health and safety regulations and will allow trade students who can't complete work placements to complete a project instead.
16-hundred other students continue to work via distance learning from home.
—-
COVID   
There were no cases of Covid-19 reported in New Brunswick yesterday. That leaves to total number of cases in the provicne at120 – with 118 of those cases resolved or recovered.
10 of the province's cases were linked to community transmission but none for weeks now.
That led to the reopening of the province on Friday – athough many businesses are still trying to sort out how they an safely operate.
Nationally we are nearing 70-thousand cases and 5-thousand COVID-19 related deaths.
—-
NO VOTE DAY       
Mayor and councillors around the province began an unplanned for fifth year of service yesterday.
Originally the four year term of municpal councils around the province was supposed to come to an end yesterday with province wide elections scheduled for May 11th.
Municipal politicans are now trying to figure out what to do with the added time in the face of a pandemic that has turned their budgets upside down and makes future planning frought with uncertainty and unknowns.
In cancelling today's elections back in March, Elections New Brunswick suggested they would instead take place sometime before May of 2021.
—-
DENTISTS     
Dentists in New Brunswick are gearing up to start seeing patients again after all but emergencies were stopped eight weeks ago due to COVID-19.
Paul Blanchard, executive director of the New Brunswick Dental Society tells CBC dentists will initially prioritize patients with urgent dental care needs.
Some things will look different as people will be pre-screened for symptoms, have their temperature taken upon arrival, masks will be worn, and appointments will be staggered to keep waiting rooms empty.
Blanchard says as offices gradually open up dental hygenists won't be performing preventative care and cleanings until June 1st.
—-
 VITALITE SERVICES    
With the orange phase of reopening underway Vitalite Health has started offering more services as of today.
A release says things such as elective surgeries, some ambulatory clinics and x-ray services will gradually resume by appointment only.
Patients who appointments were previously cancelled due to COVID-19 will be contacted, but the network says they will start with the most critical and urgent services for people who are very ill, such as cancer patients.
When arriving for an appointment you will be screened for symptoms and asked to wear gloves and wash your hands.
—-