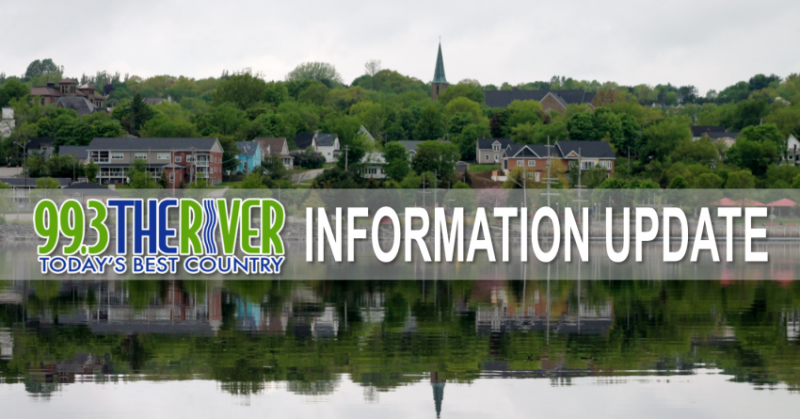 99.3 The River News—-March 30th, 2020
ALL STORIES FROM MBS NEWSROOM
SALVATION ARMY
The Salvation Army branch in Miramichi has had to change operations due to
COVID-19 but continues to operate.
Major Debbie Higdon tells the Leader their most important mission…providing food aid to those in need..continues. But they had to close the Salvation Army Store, which was their main source of revenue, and stop accepting donations of things like clothes there.
Higdon says they are handing out gift cars to clients rather than food vouchers and they are increasing efforts to raise monetary donations online.  People who can help can visit the Salvation Army website and contibute to the Local Salvation Army (in Miramichi) or across the country.
—-
NB COVID CASES   
Chief Medical Officer Dr. Jennifer Russell announced New Brunswick's biggest increase in COVID-19 cases yesterday with 15, which brings the provincial total to 66.
Doctor Russell says further analysis is being conducted to determine additional details of the new cases including whether community transmission has occurred.
Overall zone-three containing Fredericton has the most cases with 23…  zone-one with Moncton is next with 17 and zone-two or the Saint John Region has 15.
The other 11 cases are in the northern zones four and five containing Edmunston and Campbellton.
Russell said in yesterdays release close to 3-thousand people have been tested and two people have recovered from the virus.
—-
SERVICE NB    
In-person services have been temporarily discontinued at Service New Brunswick centres due to COVID-19.
The province says this will be the case until Wednesday, April 1st, when select service centres will reopen by appointment only.
The decision comes in the wake of Service Canada's announcement to close all of its centres nationally.
—-
 FISHING SEASON  
Lobster fishing season in southern New Brunswick has been delayed one month from tomorrows anticipated opening until April 30th.
DFO Spokesperson Jane Deeks tells CBC in light of the current circumstances, and with input and support from groups involved, DFO has delayed the start of the fishing season by 30 days.
Deeks says consultations are with harvesters, processors, and industry partners to assess individual situations on an ongoing basis.
The delay effects lobster fishing areas 36 and 37 or the Bay of Fundy region.
—-
MONCTON AIRPORT CASES       
A fifth passenger who went through the Moncton Airport has tested positive for COVID-19.
The passenger was on Sunwing flight WG-445 from the Dominican Republic, which land on March 20. The passenger than traveled to their homein PEI.
The airport issued a release saying four other passengers who were on flights that landed there this month have tested positive and others on those flights should self-isolate and watch for symptoms. If they develop, call 8-1-1.
The flights were March 18 – Air Transat flight 2653 from the Dominican Republic;  March 16 WestJet flight 3456 from Toronto;  March 16 Air Canada flight 8900 from Montreal;  and March 8 WestJet flight 3440 from Toronto to Moncton.
—-
BIRTHDAY PARTIES
There's a new way to celebrate birthdays because of COVID-19.
Because gatherings are banned, people have been taking to their vehicles and driving by the homes of the birthday girls and boys, honking their horns and waving signs.
Some neighbours wonder about all the commotion outside but then see the signs and wave and shout their well-wishes from across the street as well.
—-