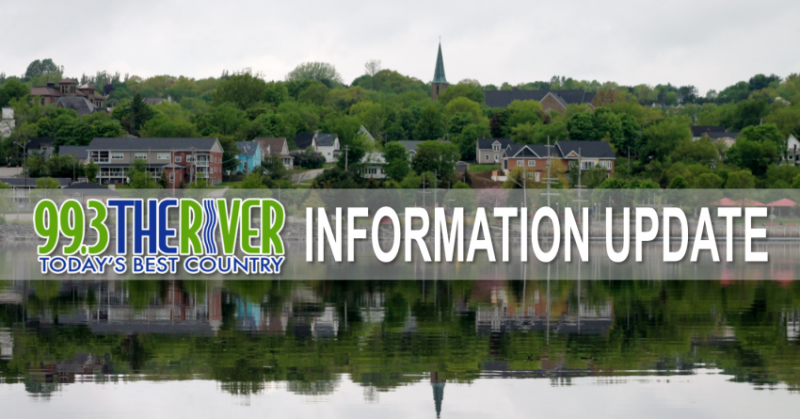 99.3 The River News—-March 24th, 2020
ALL STORIES FROM MBS NEWSROOM
—-
POLICE ASSAULT         
An Elsipogtog man will be back in court this afternoon for a bail hearing on charges of assaulting police and escaping custody among other counts.
Christian Francis appeared in court via telephone from the RCMP lockup in Moncton. He is also charged with breaching a court order to have no contact with a woman and to stay away from a Main Street address in Elsipogtog.
—-
HIGGS 
With no new cases reported yesterday leaving the number at 17 Premier Higgs used yesterday's briefing to announce a new service to report those not adhering to self-isolation rules.
The province is directing any complaints of non-compliance with public health orders to a newly setup toll free number and email.
Higgs says nobody wants to turn rules around self-isolation and physical-distancing into an enforcement issue but say the province is prepared to do just that if need be.
—-
 NEW CASES   
There were no new cases of Covid-19 in New Brunswick today, leaving the total number of cases in the province at 17.
However, the province's Chief Medical officer, Dr.Jennifer Russel, says we should all be prepared for the situation to get worse.
Russell also reported the lab at the Dr.George L Dumont hospital in Moncton can now confirm Covid19 one their own without sending presumptive test results to the national lab in Winnipeg.
The number of cases in Canada has skyrocketed to over 2000, with more than
500 new cases confirmed in the past 24 hours. Those cases include 25 Covid 19 related deaths
—-
 SCHOOL WORRIES   
Premier Higgs says parents should continue to focus on the health and safety of their children and not on keeping up their schooling.
Higgs said at yesterday's briefing a plan is coming to salvage what we can from the school year but it is too early to speculate on what that will look like.
Danielle Elliott with the Department of Education tells CBC they are looking at online options and exploring other methods for families with technological barriers.
Elliott says in the meantime parents should focus on physical and mental well-being.
—-
SELF ASSESSMENT     
The provinces new online COVID-19 self-assessment tool has led to a reduction in calls to the 811 line.
Chief medical officer of health Dr Jennifer Russell says as of Saturday almost 55-hundred New Brunswickers have used the tool.
The tool can be found on the provincial website or by doing an internet search under New Brunswick COVID-19 Self Assessment…
You will be taken through a series of questions and given a recommendation on whether to call 811 or provide care at home based on your symptoms.
Also the government has its snitch line operational now where people not self-isolating when they should can be reported.
It's  1-844-462-8387   from 8:30am to 4:30pm…Email helpaid@gnb.ca
—-
SUPERMARKET RAISES
Grocery stores remain open with employees doing extra cleaning and making sure shelves remain stocked.
Major grocery chains are now giving those workers raises.
Sobey's is increasing wages by $2 an hour for those who put in more than 20 hours a week and giving all employees a bonus of $50 a week regardless of hours. Loblaws, which includes Superstores, Shoppers Drug Mart and No Frills, is boosting wages by 15%.  the $50 payment mentioned above.
Both companies say the raises are retroactive to March 8th.