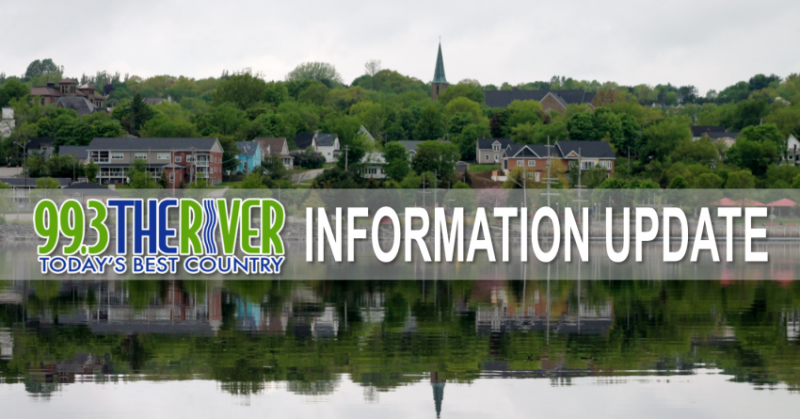 99.3 The River News—-March 19th, 2020
ALL STORIES FROM MBS NEWSROOM
—-
HEALTH CENTER HOURS
Horizon Health's Baie-Sainte-Anne Health Center will be closed Mondays and Wednesdays until further notice. That will allow Horizon to reallocate certain resources to other areas in response to COVID-19.
As always, patients who have a medical emergency should call 911.
—-
FOOD BANK OPEN       
Miramichi's Community Food Bank will be remaining open despite COVID-19 at social distancing.
Co-ordinator Jean Matchett tells the Leader the food bank is taking steps to prevent clients having to wait together in the same room. Clients will be asked to place an order by phone, then they will be given a time to come pick it up. More people have been using the food bank in the last couple of weeks including new clients. Matchett says fortunately donations are also increasing.
Meanwhile the Salvation Army Thrift Store on Pleasant Street has been closed to shoppers but it will still accept donations at the back of the store.  Food vouchers will still be given out to regular clients…but an appointment must be made over the phone at 6221-7826.
—-
NO BREAST FEEDING CLASSES         
Horizon Health has cancelled Prenatal and Breastfeeding classes.
Any new moms with questions can call Miramichi Regional Hospital at 623-3205.
the Moncton Hospital: 506-857-5537 for the clinic, or 857-5111 for general
information    Saint John Regional Hospital: 506-648-6198
There are also educational videos online at the Horizon Health website.
—-
PHARMACY   
The New Brunswick College of Pharmacists has issued a directive that limits the amount of medication pharmacists can dispense.
With rare exceptions based on judgment pharmacists are to provide patients with medication for 30 days only.
The college says providing patients with a 30-day supply of medication will help pharmacists continue to ensure a stable supply as the situation with COVID-19 evolves.
New Brunswick's 240 community pharmacies are expected to remain open during the duration of the pandemic.
—-
 ENFORCEMENT     
Both Nova Scotia Premier Stephen McNeil and New Brunswick Premier Blaine Higgs say they will insure people adhere to public health advice.
In a joint interview with CTV the Premiers said further restrictions may need to be put in place as there have been cases of people continuing to gather in larger groups.
Higgs used the example of malls where people continue to go and says he's willing to go the distance in further restricting whats open and closed.
Both premier's say they are discussing closing government run facilities like liquor stores but have not come to a decision yet.
—-
EI BENEFITS 
Parliament still has to passs the financial benefits package…but the government is already posting some details on its websites on who can qualify for EI benefits with no waiting period.
Maximum E-I benefit is $573 a week.  For those who don't qualify for EI, can't go to work or don't have paid sick leave…there is the Emergency Care Benefit which will be $900 every two weeks for up to 15 weeks.