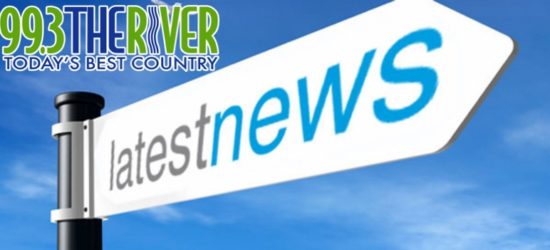 99.3 THE RIVER NEWS – JUNE 8/18
(ALL NEWS STORIES PROVIDED BY MBS NEWSROOM)
CAR SAFETY CRACKDOWN
Miramichi Police stopped over a thousand vehicles and handed out dozens of
tickets in a crackdown of safety violations on Thursday. A four hour long
checkpoint setuop on the King George Highway on Thrusday resulted in 13
vehicles being towed away from their drivers for saftey violations. Eight
tickets were issued for expired motor vehicle inspections and one for a
driver using a fraudulent inspection sticker. Dozens of other tickets were
handed out for infractions such as unsafe tires and expired registrations.
—-
PHEONIX
Ottawa says the recent hiring of new staff at its pay centre in Miramichi,
New Brunswick, has helped cut the backlog of problem files created under the
Phoenix pay system.
Public Services and Procurement Canada says the backlog of transactions
involving over- or underpayments of civil servants was cut by 25-thousand
last month.
The department said roughly 347-thousand transactions beyond its normal
workload were still waiting in the queue as of May 30th.
More than half of the 290-thousand federal workers who are paid through
Phoenix have been directly affected by the computerized system's failings
over the past two-plus years.
—-
CHILD SEX CHARGES
An investigation into images of child sexual abuse has resulted in additional
charges being laid against a 28-year-old man from Grand-Anse.
Addtional charges of possessing, distributing and making child pornography
were laid against Richard Dorion in Caraquet.
He has also been charged with communiciating to arrange for a sexual offense
to be committed against a child and breaching conditions.
Doiron had previously been charged in Janaury with a single count of
posssessing child pornography after police searched a home in Grand-Anse.
Dorion is scheduled to plea to the charges during his next court appearance
on July 3rd.
—-
PLOWS
New Brunswick is spending more than 15 million dollars on new snow plows and
upgrades to its transportation depots and garages across the province.
Transportation and Infrastructure Minister Bill Fraser says about 11 million
dollars of that will be spent on 47 new plows.
About four million will be invested in building upgrades.
—-
BLUE JAY
A Toronto Blue Jays legend is coming to Miramichi this summer.
Jessse Barfield will be one of three former major leaguers helping out at the
Blue Jays Honda Summer Baseball Camp in Miramich next month.
The camp takes place at Ironmen field on July 9th and 10th.
—-
JOB STATS
New Brunswick added 2,800 full time jobs in the Month of May. New data from
Stats Canada show those gains were partially off-set by a loss of roughly a
thosuand part-time positions. The net gain of 1800 new jobs pushed the
province's unemplyment rate down to 7.3 percent, a point seven percent drop
from 8 percent in April.
—-
EMAIL BREACH
A privacy breach by the Gallant government led to hundreds of email addresses
being shared with people who signed up to receive notifications about certain
job openings in New Brunswick.
The breach happened on Tuesday.
The province sent a warning and an apology to every affected individual
within 24 hours.
—-
FARMERS
New Brunswick has launched a website for potential new farmers.
Its designed to help them find opportunities in the agricultural sector.
The province says Agri–Start–N-B will also benefit existing farmers who are
looking to expand operations.
Agriculture Minister Wilfred Roussel says generations of hardworking farmers
have made New Brunswick's agriculture sector a success … and the website
will help the next generation of farmers get a head start.
—-
TRUMP/CANADA
With just hours to go until the G-7 summit dawns in Quebec, U-S President
Donald Trump is talking aim at Canada and our prime minister.
Taking to Twitter late last night, Trump blasted Justin Trudeau on a range of
issues tied to the ongoing NAFTA negotiations and tariff disputes between the
U-S and Canada.
He accuses Canada of killing American agriculture with unfair trade practices.
—-
MAJOR LEAGUE SPORTS
The Cinderella season is over for Vegas, as the Caps won the Stanley Cup with
a 4 to 3 victory.
In baseball, the Jays beat Baltimore 5 to 4.